Regular price
$59.00 USD
Sale price
$45.00 USD
Unit price
per
Sale
Sold out
Shipping, Customs & VAT

- Ships from USA or Latvia (EU) depending on your location. The closest location is selected automatically.
- Shipping calculated at checkout.
- Customs and duty may apply.
Understand Any Position
The Zizka Method teaches you how to handle any situation in backgammon like a world class player.
In the book Grand Master Zdenek Zizka carefully and elegantly teaches you his storytelling approach to backgammon, which is a general method that will transform the way you understand the game.
Think! 

The game of backgammon has evolved a lot since the invention of computer analysis.
This has given way to many pragmatic rules as humans try to learn from the feedback from the computer. But do you really understand the game if you only use these rules of thumb?
Zdenek Zizka doesn't shy away from computer analysis, but he uses it in a more old school human approach to the game.
His method forces you to THINK about backgammon again, in a way you might not be used to, which will leave you more curious and excited about the game.
He will ask you to tell the story behind positions, and gives you the building blocks to be able to do so on your own.
Dominate the hardest positions & Lower Your PR
The Zizka Method is especially fruitful for a backgammon player when it comes to the hardest positions. As you know, many situations in the game are easy and we can solve them with no effort.
But the game is interesting, because we encounter difficult and even impossible backgammon puzzles.
These puzzles are what lead to huge blunders and kills your performance rating.
The Zizka storytelling method is amazingly effective in tackling these impossible positions. With practice you will be able to see a drastic improvement in your game and your PR average!
Backgammon From A to Z
Since Zizka teaches you his general approach to backgammon you will learn about all aspects of the game and how he applies his storytelling technique in:
Opening theory

End-game theory

Cube Actions

Calculations




And much more
Secrets Revealed: Sokrates and Falafel
Sokrates is one of the worlds most famous philosophers. But do you know he never wrote down any of his teachings? It wasn't until his pupil Plato published his own works that the knowledge and method of Sokrates was made famous.
A synonymous situation has occurred with Zdenek Zizka and his famous teacher Mike "Falafel" Natanzon. Falafel never published any of his ideas or methods to the world, but his style and method is finally seeing public light through his brilliant pupil Zdenek Zizka.
Tell the Story and Transform Your Game
Don't just boost your game - tell the story and transform it! Buy the book today to get hold of this essential classic.
Basic Information

Pages: 223
Size: 6x9 inches
ISBN: 978-87-973336-0-0
Published by: Backgammon Galaxy
Shipping
Shipping calculated at checkout
Ships from either Latvia or the United States
View full details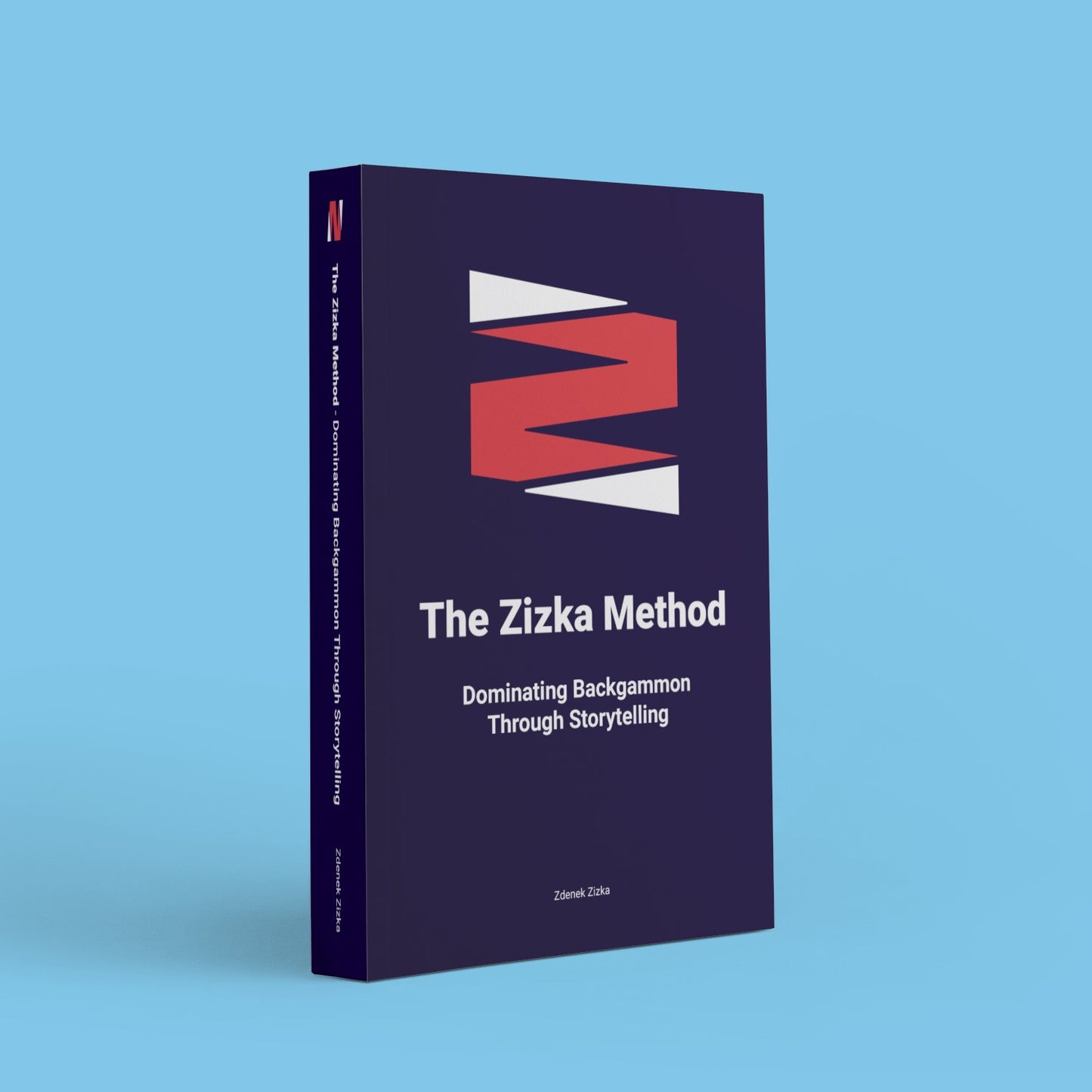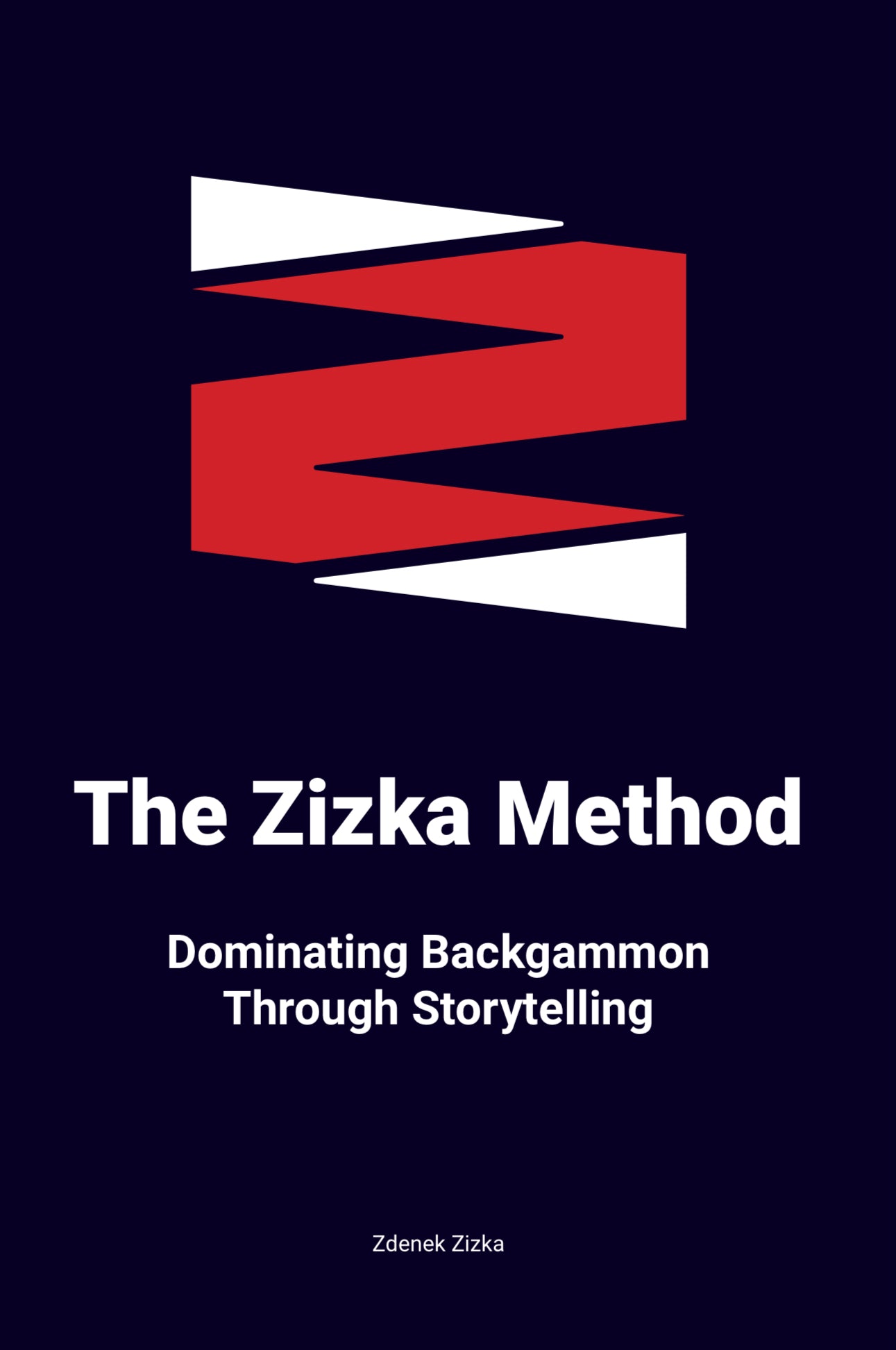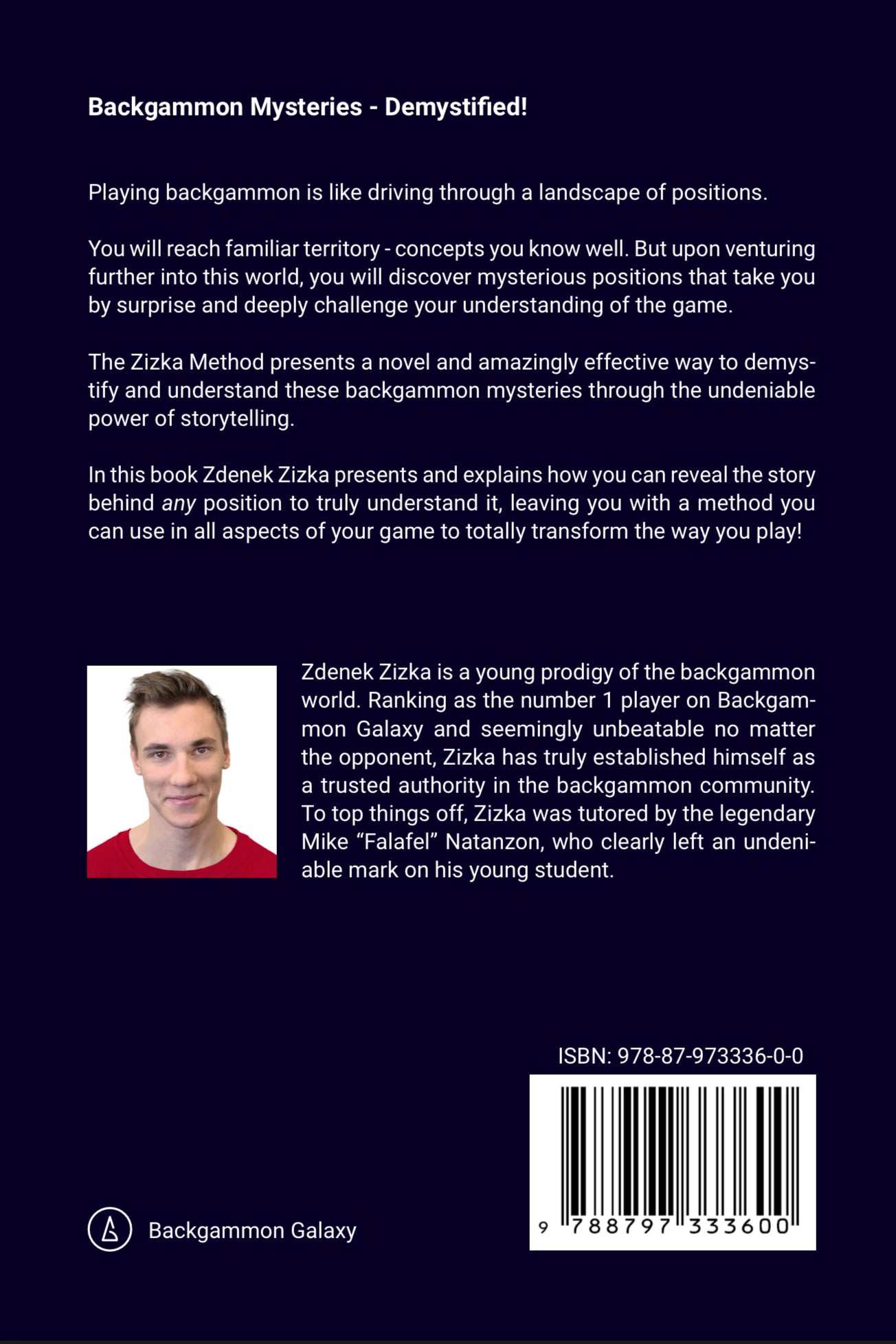 The Zizka Method - Dominating Backgammon Through Storytelling, by Zdenek Zizka
A special book
Teaches the thinking behind the game. Even my wife who does not know backgammon enjoys studying the book with me
Love Backgammon Galaxy
Enjoyed the book very much, hope to play him and take him down one day
Backgammon Galaxy is the best of the best. The Zizka method is a new knowledge experience in backgammon literature.