Regular price
Sale price
$15.00 USD
Unit price
per
Sale
Sold out
Master the Opening Game in Backgammon
Consider this: how often do you need to play the second roll in a backgammon game? Almost ALL the time!
This means that if you have any weaknesses in your opening knowledge, your overall game will suffer significantly.
Quickly Improve Your Performance Rating
By enhancing your opening theory, you will unlock the fastest way to permanently improve your Performance Rating and win more games.
Authored by Experts
This ebook is written in collaboration with Backgammon Galaxy and a top Backgammon player who specializes in the opening game. As Marc Olsen explains:
"I consider myself very knowledgeable in all aspects of backgammon theory, but I picked up a lot of new ideas about the opening game in this ebook. I can definitely recommend it to anyone who has the desire to improve their game."
Ideal for Intermediate and Advanced Players
This ebook is useful for players at any skill level. Advanced players will discover new insights to nudge their skill level even higher. Intermediate players can read, learn, and quickly adapt new ideas - and return to the ebook to refine their understanding as they progress.
Please note that this ebook is not intended for complete beginners.
What's Inside?
20 pages of pure backgammon theory and practical examples. The author presents examples and explains common patterns and rules to follow for the second roll.
How to Access the Ebook
The ebook features a beautiful design that can be viewed on:
Getting the Ebook is Simple
Just follow these steps:
Step 1: Create an Account
Create your account on the Galaxy shop or log in to your existing user profile.
Step 2: Purchase Content
Buy from our selection of courses and ebooks, which will be automatically added to your account.
Step 3: Click "Login to Academy"
Find the "Login to Academy" button on your shop user account page.
Important Note: Kindly note that our eBooks are accessible solely via our online academy platform. They are not downloadable files. Access requires an active account and internet connection. This approach enables interactive content and copyright protection.
View full details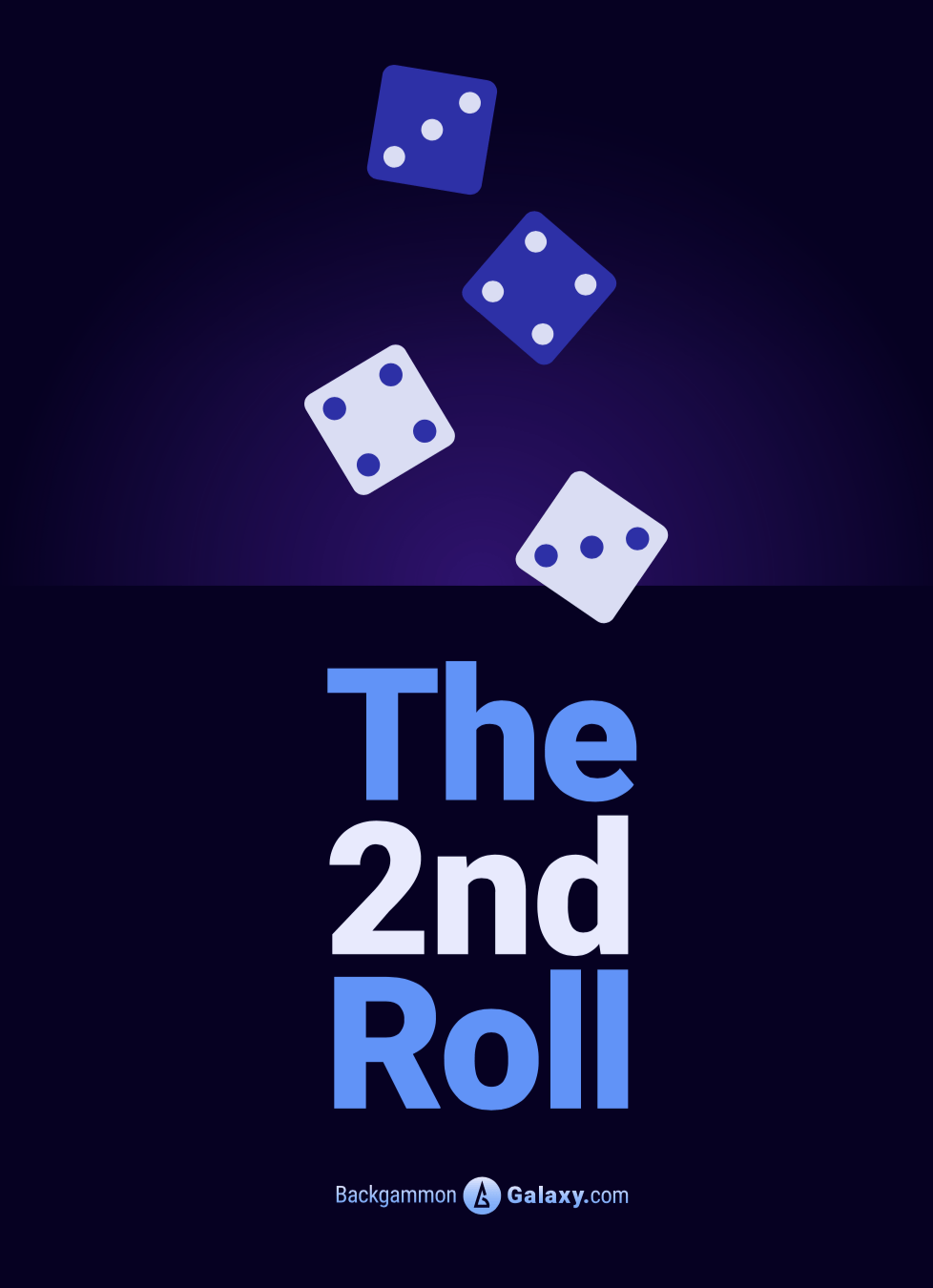 The 2nd Roll: Make the Right Move Every Time, Backgammon Ebook
Beginner
The says not for the beginner. I was not understanding the concepts upon initial reading. Once I read it a few times with my board next to me the lightbulb turned on! I have already seen a slight difference in my game. Very exciting! Thank you.
Backgammon ebook - The 2nd Roll
I got exactly what was promised. A clear structured ebook in an understandable language. Valuable information which helps me to develop my game beyond the second roll. Definitely worth the money.
Definitely worth the money
BG the Universe and Everything.
a superb book. only for the experienced player who already has learned from Robertie's books and other classic BG books. Fnally I get answers to my questions in the early game. should I tempo hit on the one point ? do I split 24/22, or is it too dangerous? Do I break an asset and hit to deprive my opponent of half a roll? sometimes the decision is very close, sometimes the wrong choice is a blunder. Do not be put off by the shortness of the book. Every page is full of the answers and explanations that I need to make decisions in the early game. Inexpensive and worth it. This little PDF is a polished gem that has altered and improved my approach to the early game. Get it now and enjoy knowing why you are making the right moves. ps I have no involvement with the author of this book or with the selling process. I just really really like the book.
ZoneBlindTal of old FIBS and Gridgammon.
Frequently Asked Questions
How to access content?

Follow 3 steps:

1. Create a shop user or login to an existing user.

2. Buy a course or ebook

3. Login to your shop user profile and click the "Login to Academy" button
Do I have to join courses at a certain date or time?

Absolutely not! Once you buy a course, it becomes yours forever. You can use it anytime you want on demand.
Who creates the content?

Only selected top players or grandmasters are invited to create content for our e-learning platform