Regular price
$1,125.00 USD
Regular price
Sale price
$1,125.00 USD
Unit price
per
Sale
Sold out
Shipping, Customs & VAT

Ships from Turkey. Customs and duty may apply.
Free Shipping Included
Making Backgammon Tuxedo Worthy
Backgammon Galaxy is renowned for its modern designs. However, we aim to reintroduce tuxedo-worthy backgammon sets reminiscent of those from the 1970s!
During that era, backgammon was associated with high rollers, gambling, elegance, and class.
This board doesn't reinvent the wheel. Instead, it's the best possible version of that vintage style! The colors aren't limited to red, white, and green. We've carefully tweaked and refined the color palette to evoke a distinct sense of nostalgia.
The checkers aren't simply white and black. They feature a subtle smoky swirl flowing harmoniously throughout.
Backgammon Galaxy Dimensions
The Monte Carlo board boasts player-oriented dimensions, accommodating large checkers without making the playing surface too cumbersome to view.
This feature is particularly important for players looking to maximize their performance and minimize errors.
These dimensions are consistent across our Earth, Void, and Monte Carlo boards.
Magfit Removable Surfaces
The board includes our widely-acclaimed magnetic technology, allowing users to easily swap inlays in and out.
Players with inlays from Earth or Void boards can interchange their inlays with the Monte Carlo board.
Measurements
What comes with the set
Backgammon board with "Monte Carlo" styled removable playing surfaces
Doubling cube
Two dice cups
"Monte Carlo" styled checker set
Elegant carrying bag
Galaxy Scoreboard
View full details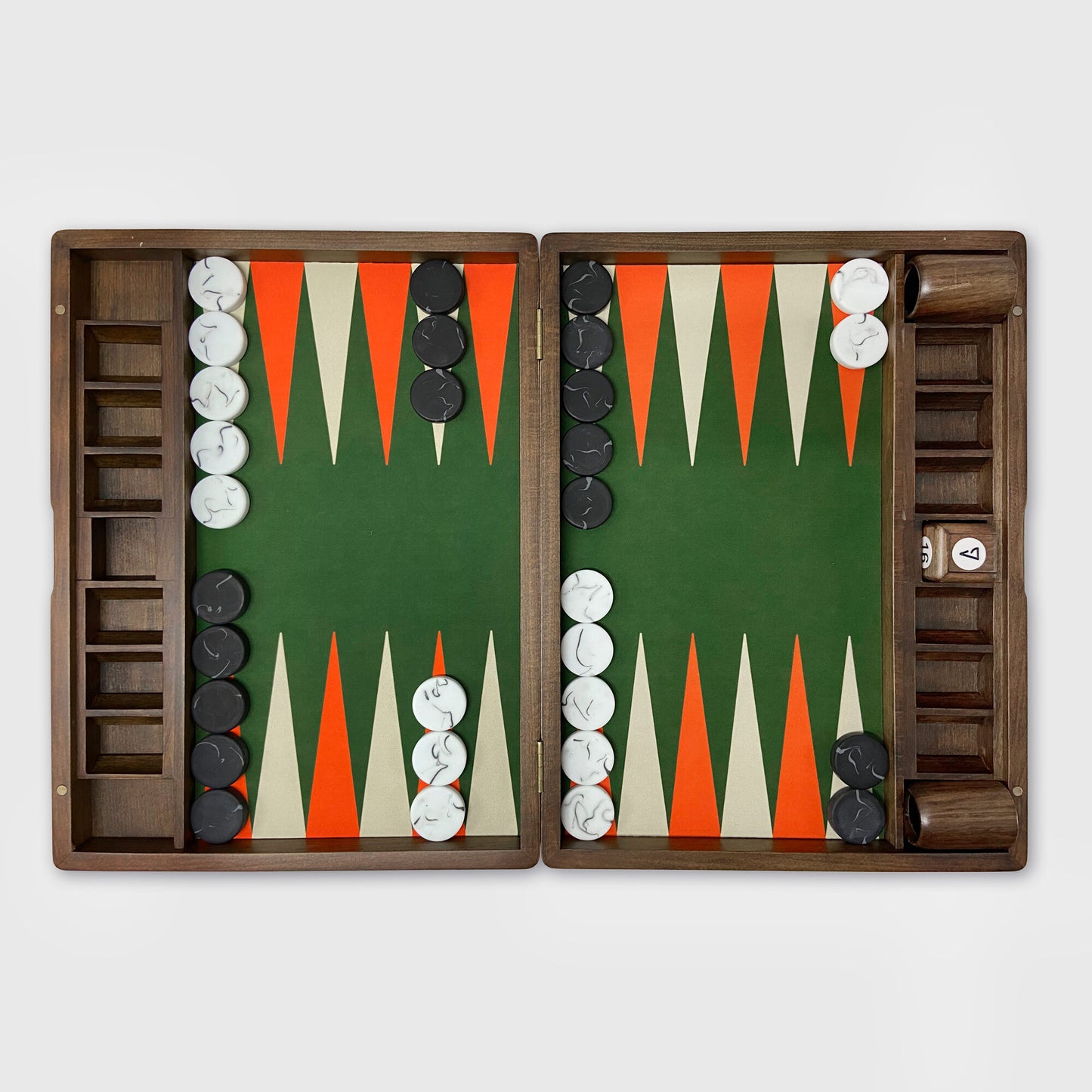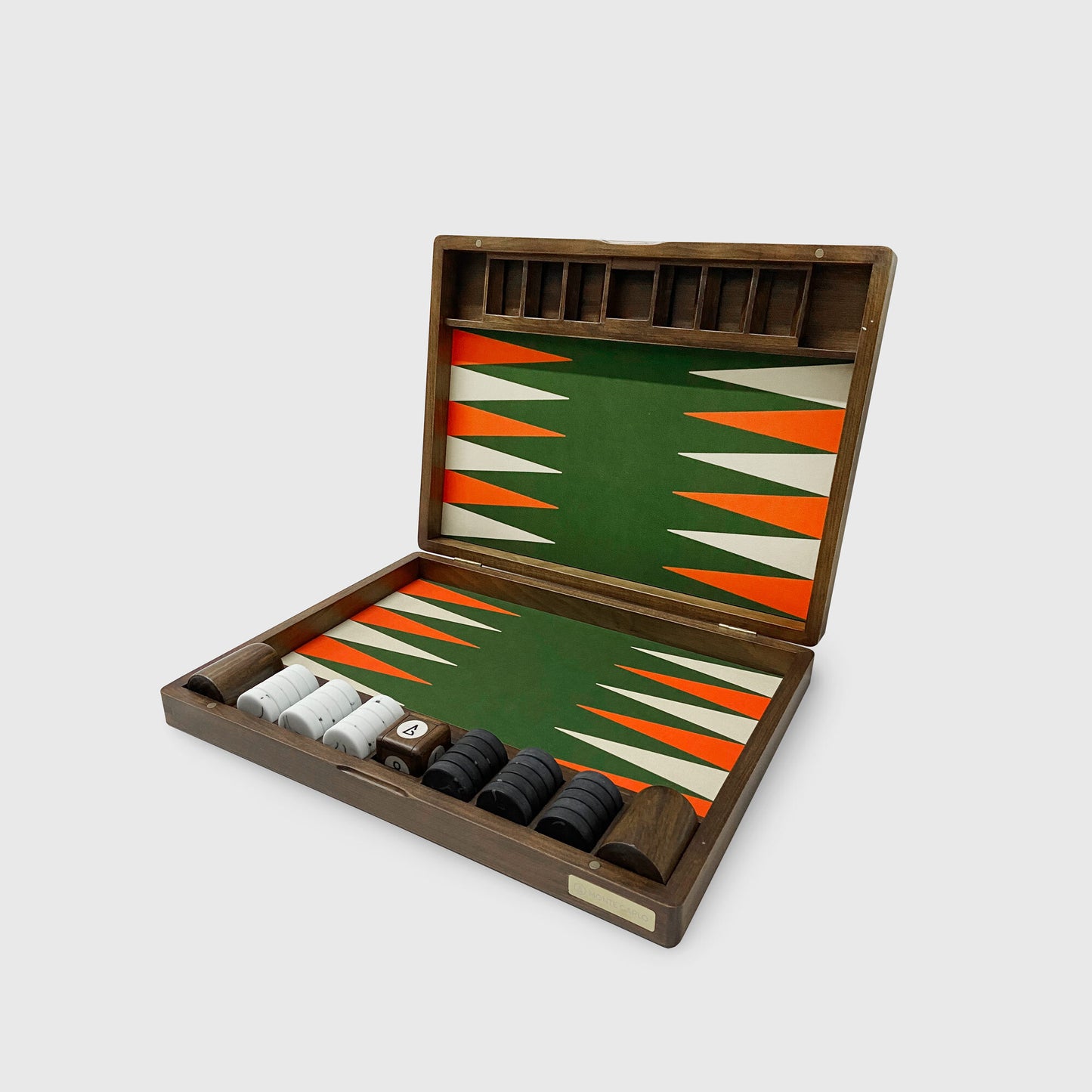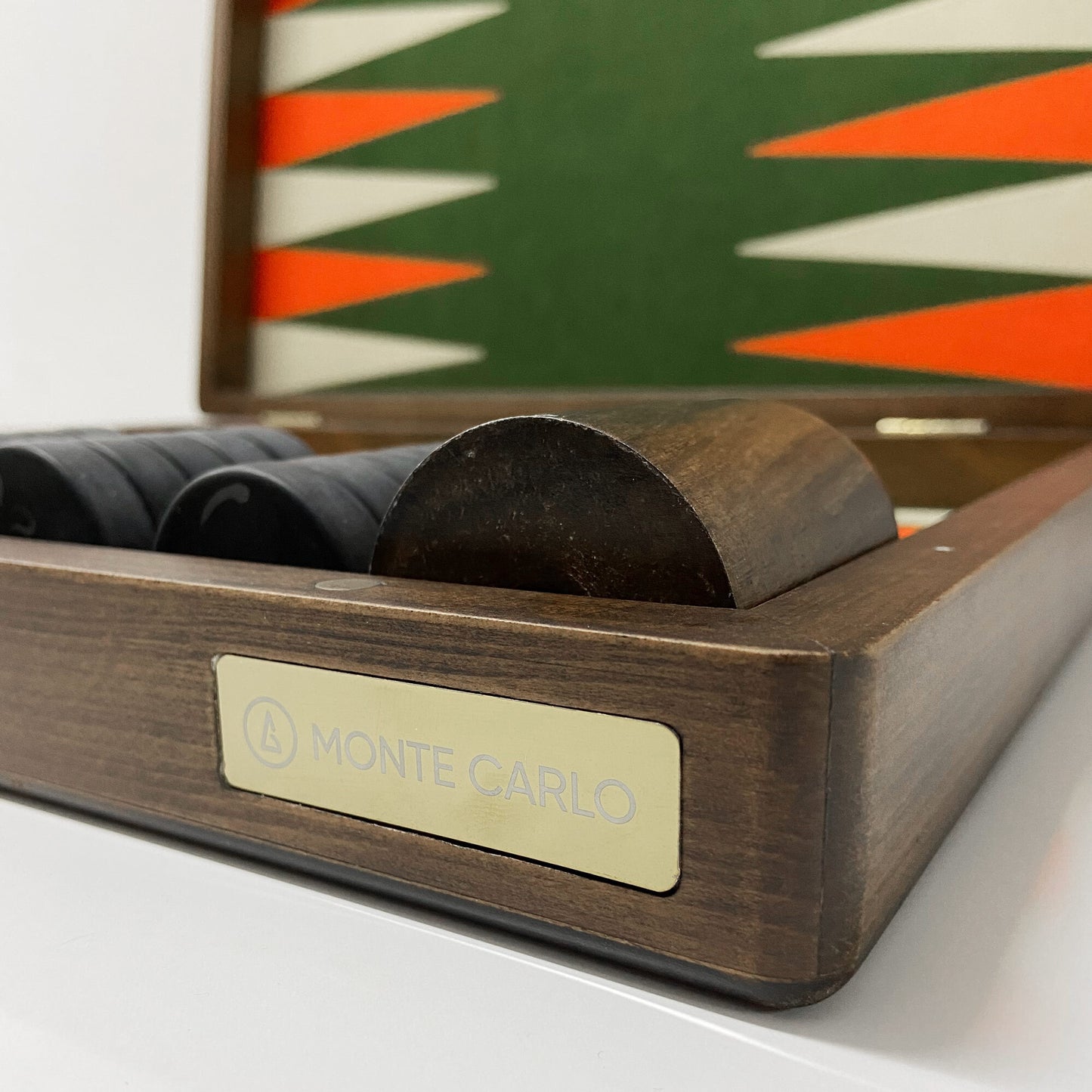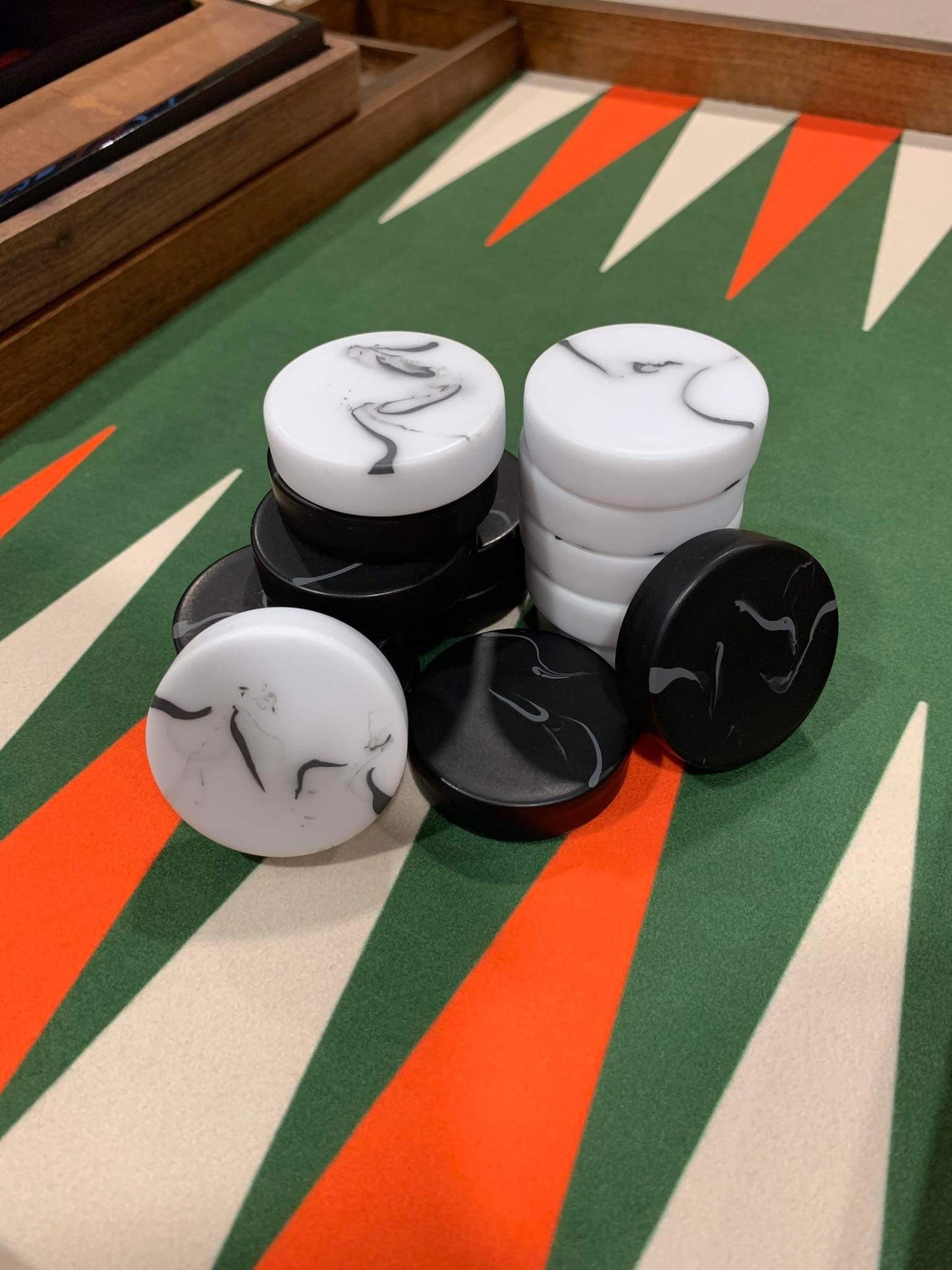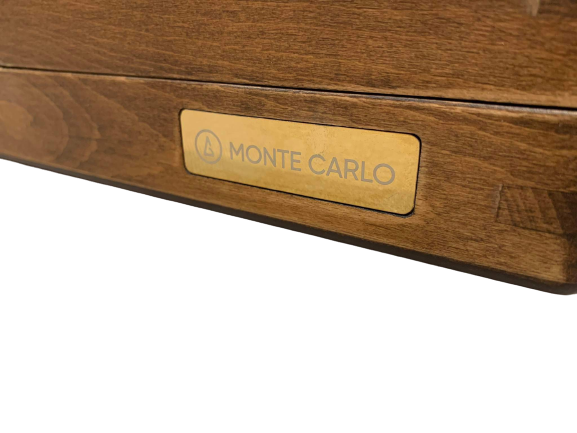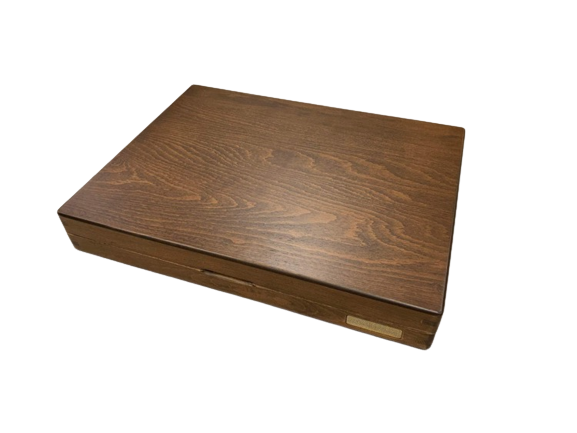 Monte Carlo Board
first of all the board came extremely well packaged. after unwrapping the package i found the board in wooden outer case within which i found the backgammon board. it came with a nice leather carry bag for the board, once i open the board i was completely blown away by its beauty, very nice to have the removable interchangable inlays too. checkers are nice and chunky and a little weighty too. by far this is the crown jewel in my collection and will be going to many tournaments with me from now on.
Monte Carlo set
Beautiful board
A pleasure to play on excellent value fo money
Many thanks
Could play on this all day
Took to a tournament and people stopped and asked about the board. It is a pure pleasure to play on.
One problem: The weight is not listed. Being 13.2 pounds (6 kilograms) this is not practical to take on a plane. If I knew the weight I might have decided not to buy. I will use for only local tournaments.
A return policy, for other than defective item, (with an appropriate restocking fee) would be welcome to ensure satisfied customers. This especially needed for spending this much money on an item most of us have not seen.
Beautiful
The board is beautiful and love playing on it. The only thing I can say in terms of being not happy is that I see on the website now you get a scoreboard thrown in at the same prize and that would of been perfect. A complete set to play the beautiful game.
We got your back. A scoreboard has been sent your way!
About the board
The board is beautiful.
The only thing was the hard locked box, that took me hours to open
Hi!
Sorry to hear you had such trouble with unpacking the board.
Our packaging is the most sturdy and reliable it has ever been. We almost never experince any cases of damage during shipping. I think the trade off is still worth it though we should keep trying to make it more easy to unbox!