Regular price
Sale price
$19.99 USD
Unit price
per
Sale
Sold out
An Alien Backgammon T-shirt
Featuring a whimsical design with a big-eyed Backgammon Super Grandmaster Alien, this T-shirt showcases the alien offering us a 2-cube — perhaps a first-ever cube between humans and aliens. In the background, backgammon elements swirl and orbit endlessly through space.
Emblazoned across the top of the design, the alien species announces its peaceful intentions with the phrase, "We Cube in Peace." Thankfully, this is much better than what usually occurs in Hollywood films!
Fermi's Paradox
Have you heard of Fermi's Paradox? Named after physicist Enrico Fermi, the paradox grapples with the contradiction that, despite the vastness of space and countless habitable planets in the universe, we have yet to encounter any extraterrestrial civilizations.
Here at Backgammon Galaxy, we firmly believe that the universe is so expansive, there must be other civilizations playing backgammon. Perhaps an alien is even currently taking a break from galactic conquest to play a game on Backgammon Galaxy:
What Will You Receive?
- Pre-shrunk material to eliminate shrinking concerns
- Soft-style cotton for a lightweight, comfortable feel
We extend our appreciation to the designer who contributed to this unique design:

Science vector created by dgim-studio - www.freepik.com
View full details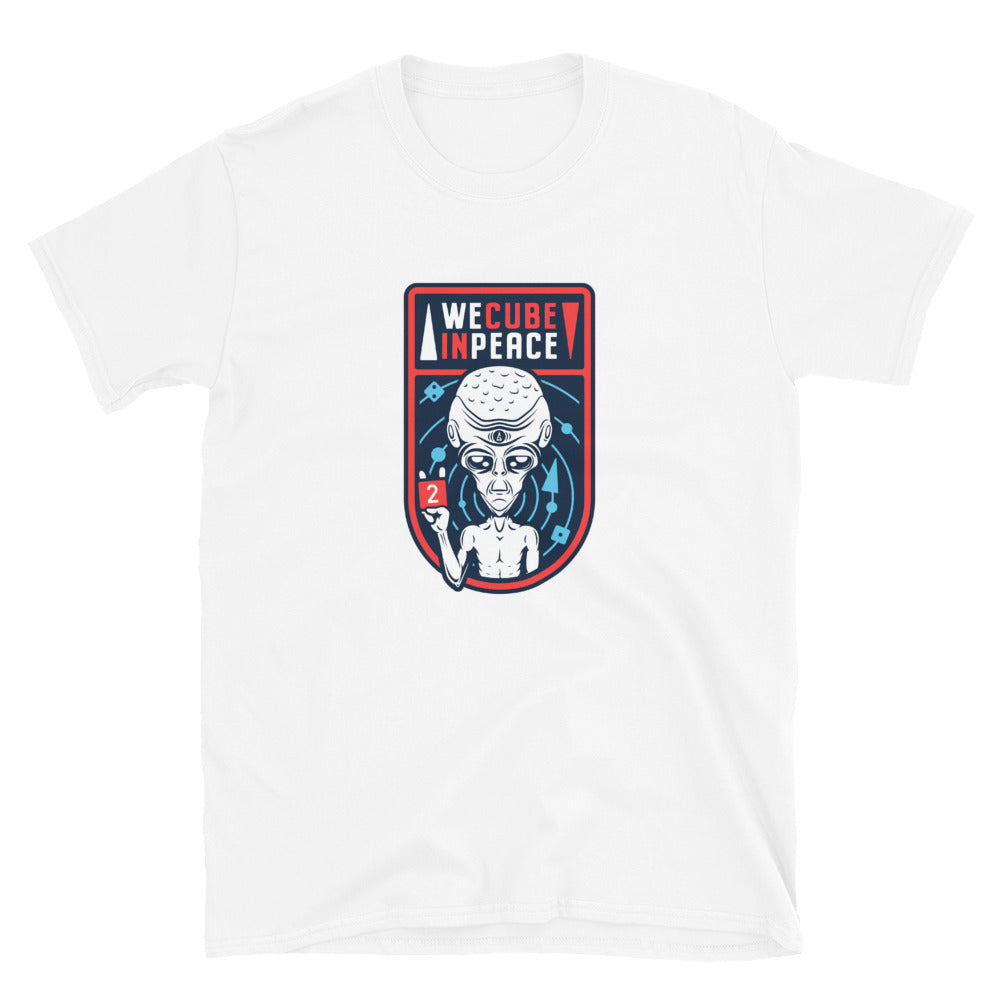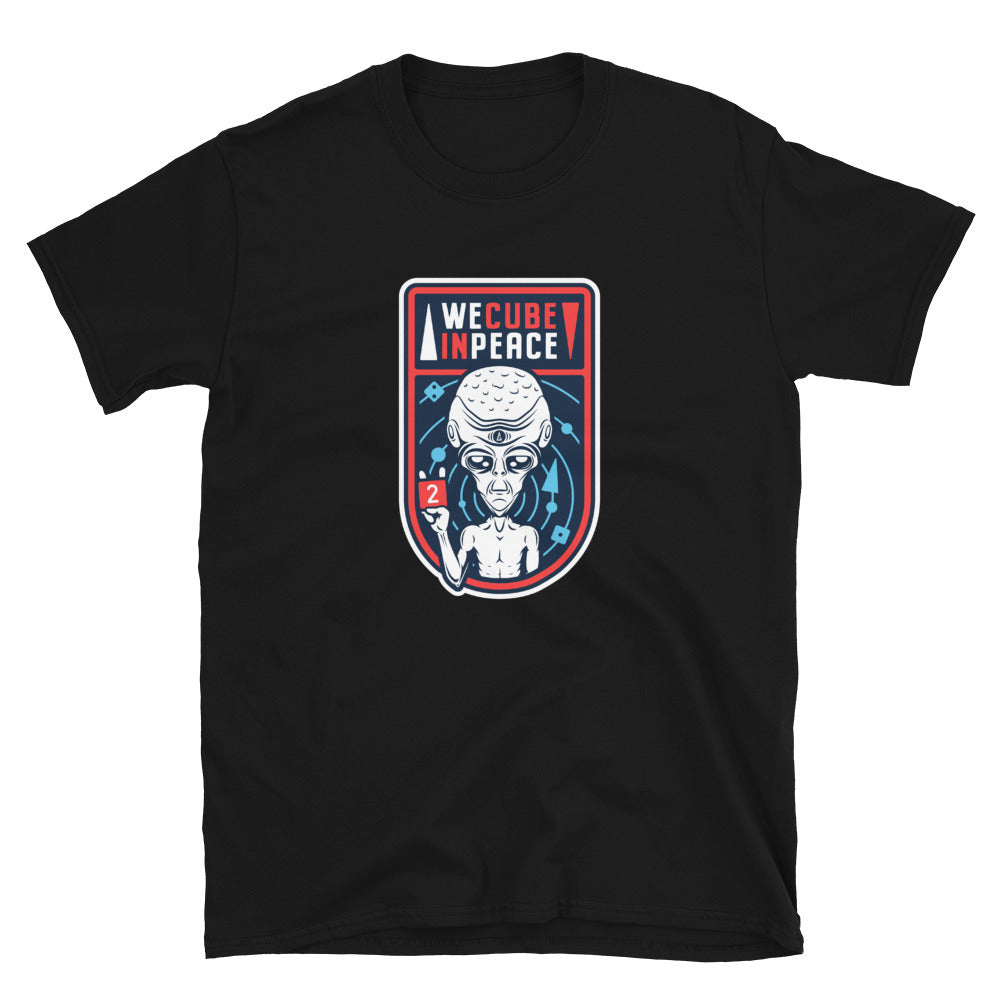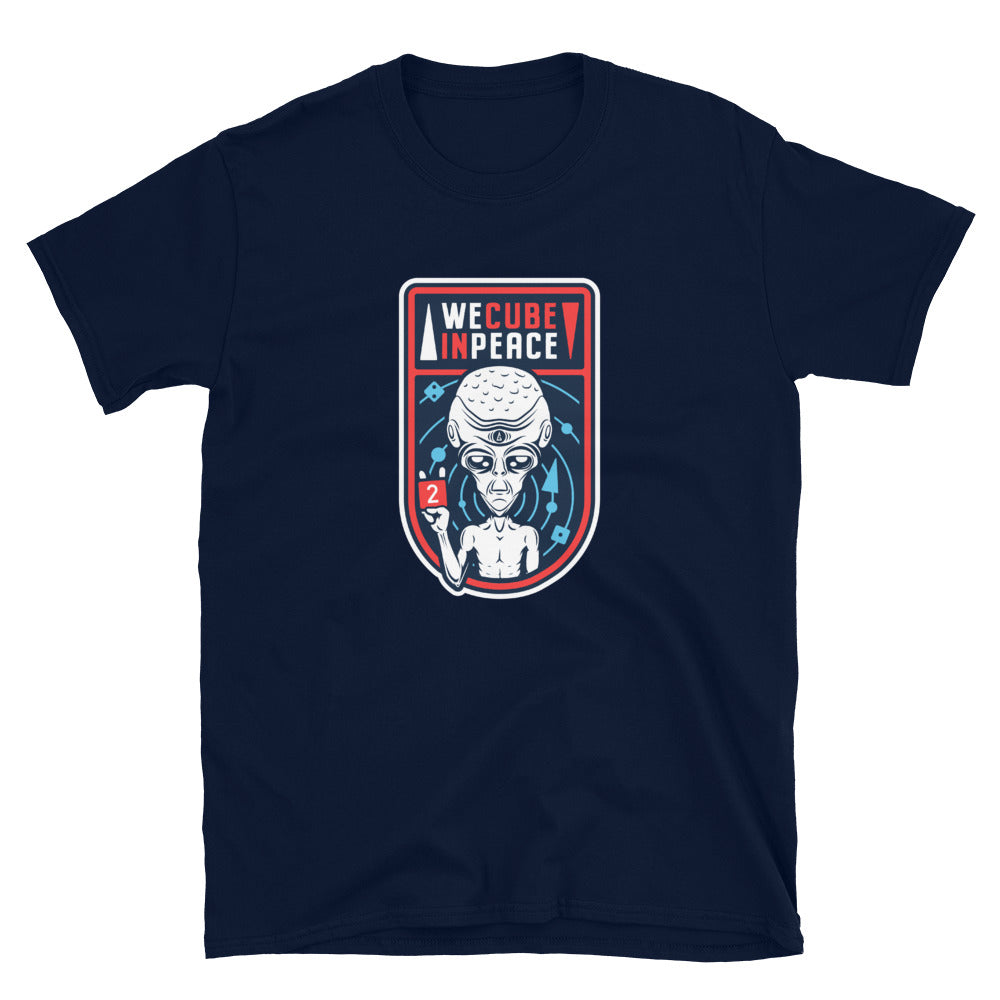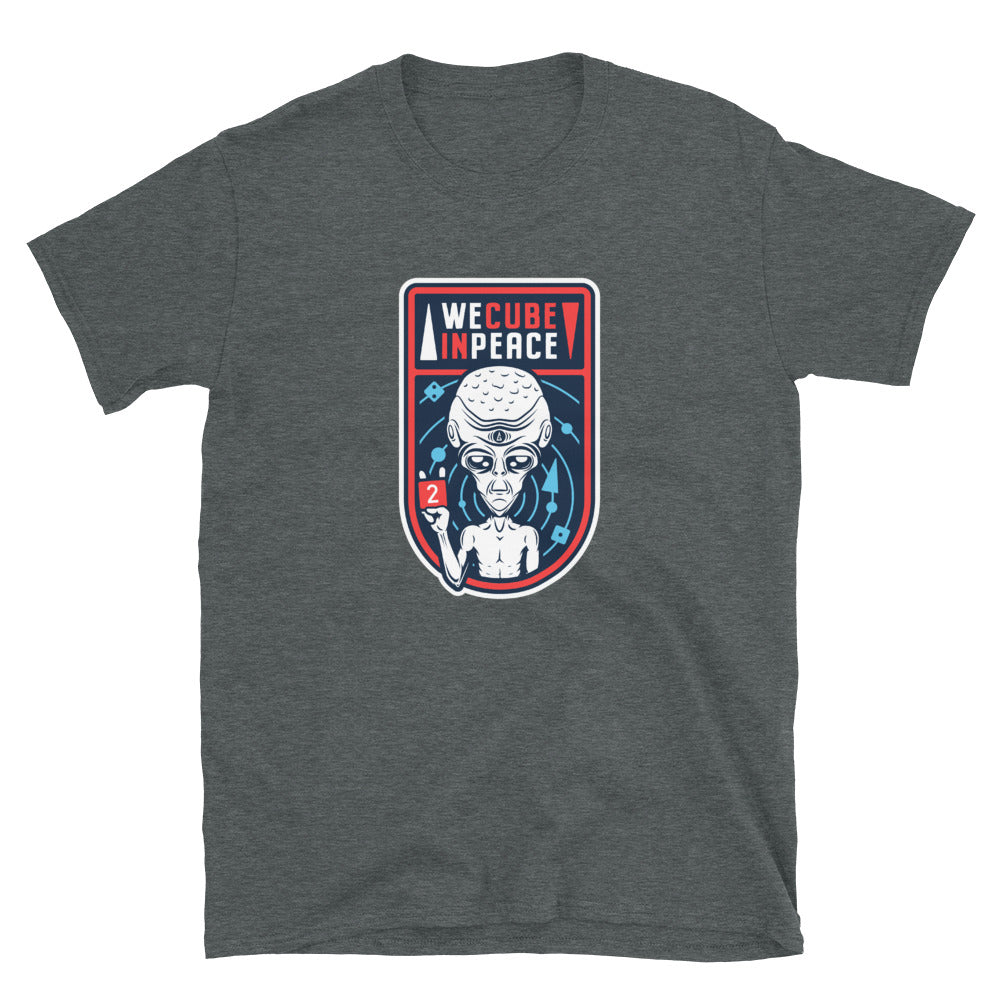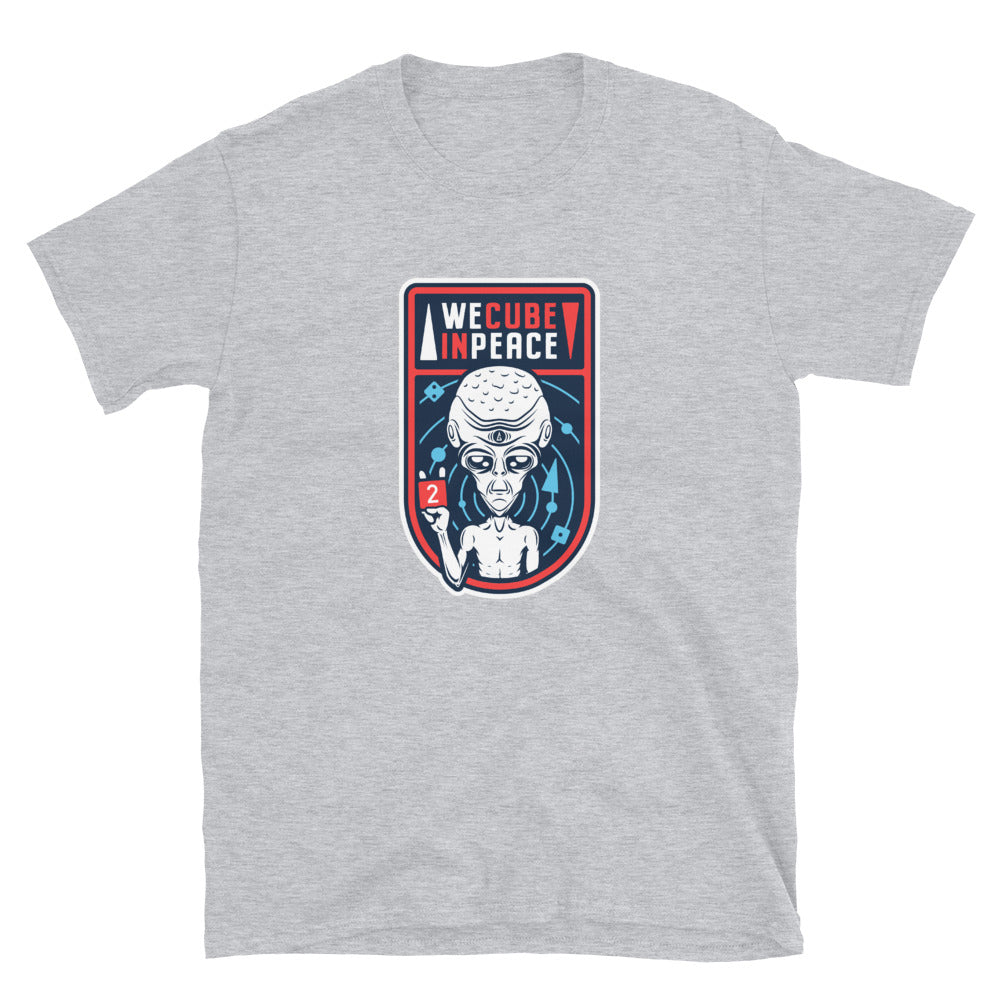 Just received this tshirt... the quality is bad for a 25 $ tshirt
the design is very nice
Not recieved yet
Ordered 7 december but still not received it...
Ordered 7 december but still not received it...
Nice shirt!
Definitely a conversation starter!
Definitely a conversation starter!