Regular price
$650.00 USD
Regular price
Sale price
$650.00 USD
Unit price
per
Sale
Sold out
Shipping, Customs & VAT

Ships from Turkey. Customs and duty may apply.
Free Shipping Included
New improved 2nd gen. checker bag ships with the board (not pictured)
Exquisite Craftsmanship
Introducing our latest exclusive product, the Mini Earth Board. Crafted from premium-grade solid oak, this board exhibits exceptional craftsmanship and meticulous attention to detail, offering a one-of-a-kind playing experience.
Compact and Portable Design
The Mini Earth Board is designed for both travel and everyday use. Its compact dimensions of 16.5 inches in length, 9.4 inches in width, and 2.95 inches in height make it easy to carry around and perfect for a game on the go. It also comes with an elegant vegan leather carry bag for added convenience.
Stunning Aesthetics
The Mini Earth Board features a striking design that combines natural wood tones with a sleek and modern look. The glossy finger dish checkers provide a stunning contrast against the solid oak, giving the board a unique and attractive appearance that is sure to turn heads.
Gift Success Guaranteed
If you're searching for a gift that's bound to impress, look no further than the Mini Earth Board. With its stunning aesthetics and exquisite craftsmanship, this limited edition backgammon board is the perfect gift for any backgammon enthusiast or luxury aficionado.
Includes Everything You Need
The Mini Earth Board comes complete with everything you need to start playing right out of the box, including a doubling cube, two dice cups, a checker box, and 30 Mini Earth checkers. The board also features a Galaxy Scoreboard to keep track of your games.
Measurements
Closed Board:
| | | | |
| --- | --- | --- | --- |
| | Length | Width | Height |
| Metric | 42 cm | 24 cm | 7.5 cm |
| Imperial | 16.5 in | 9.4 in | 2.95 in |
Checkers:
| | | |
| --- | --- | --- |
| | Diameter | Height |
| Metric | 35 mm | 11 mm |
| Imperial | 1.38 in | 0.43 in |
Materials
Board Frame: High-finished Solid Oakwood
Carry Bag: Vegan leather
Checkers: Acrylic
Checker Tray: Vegan leather
View full details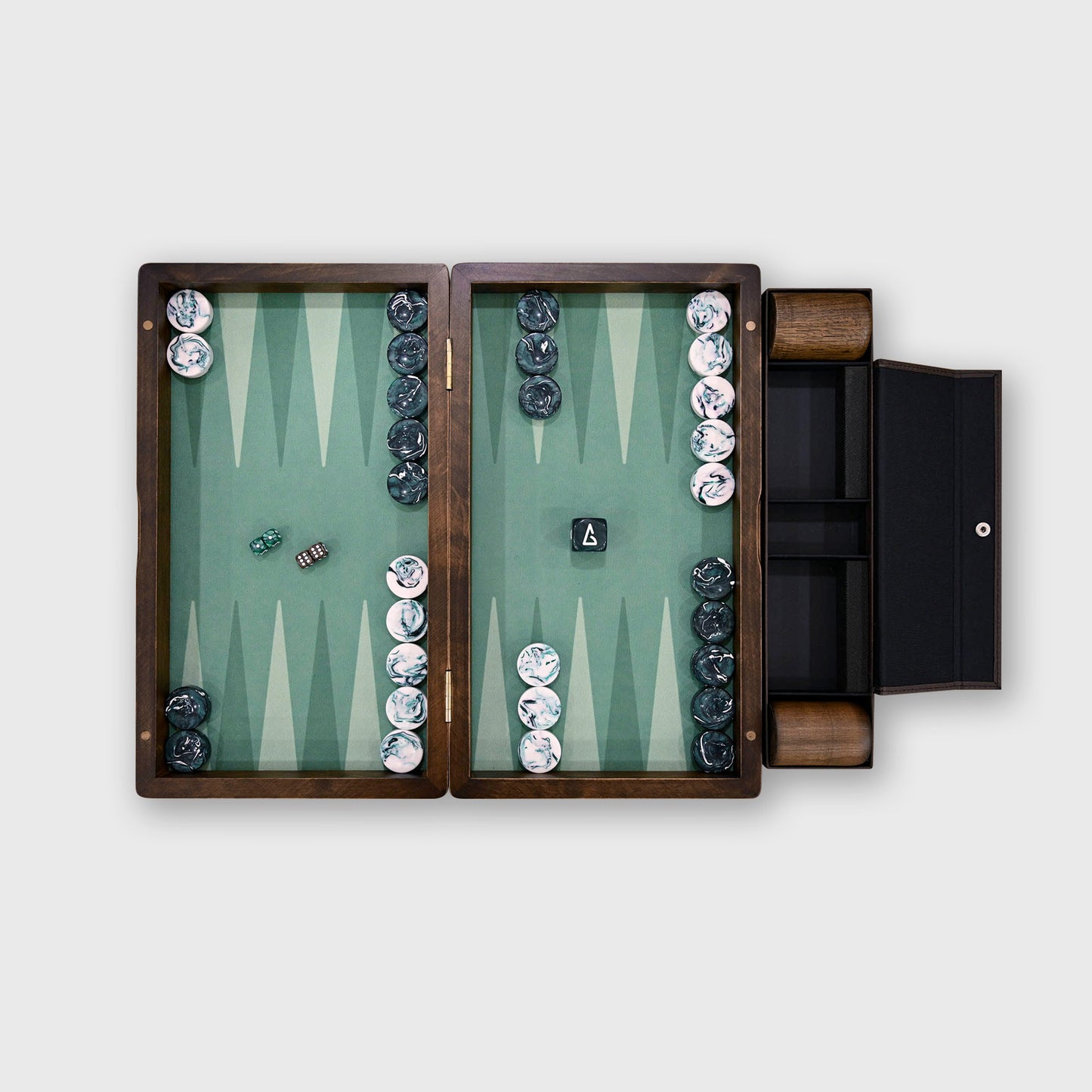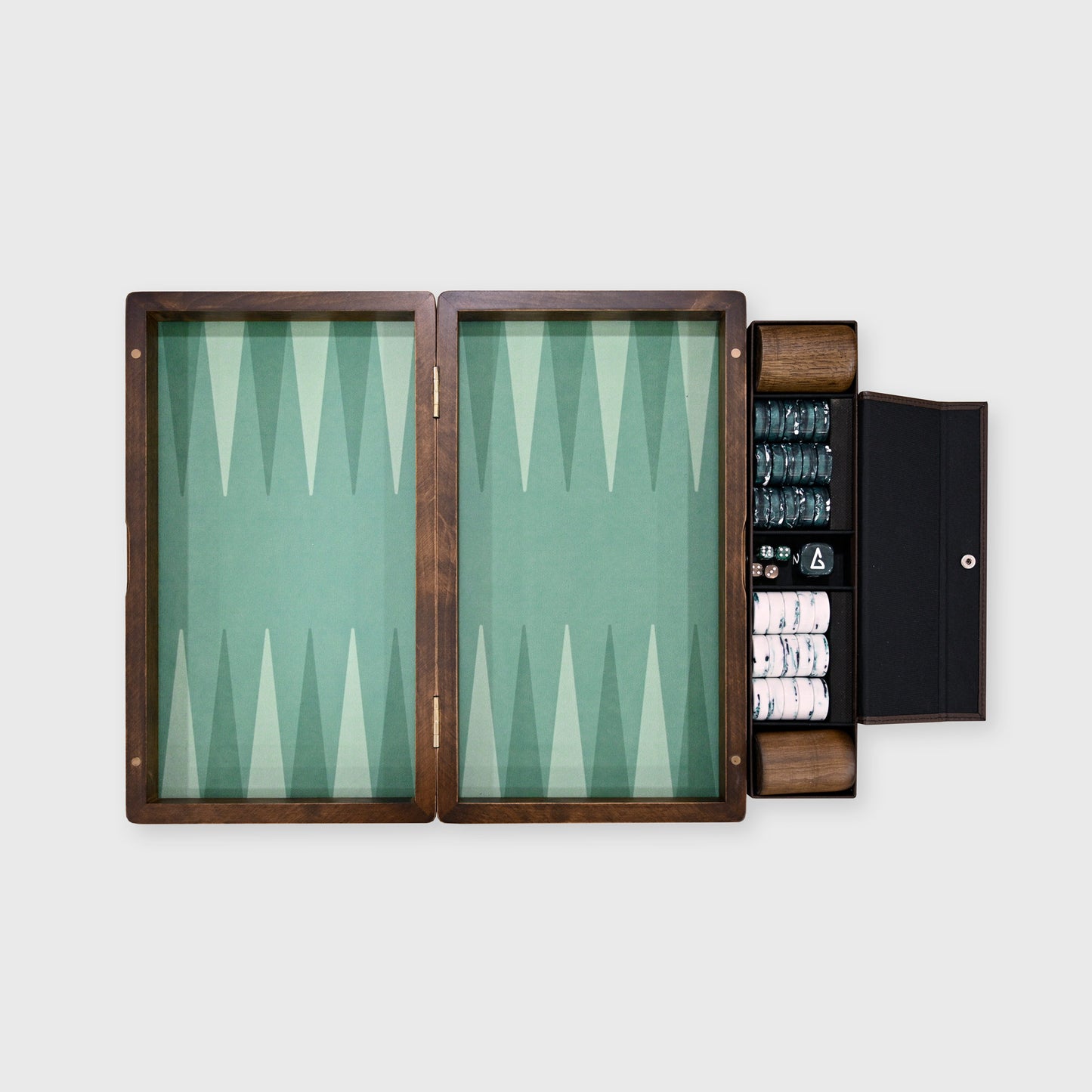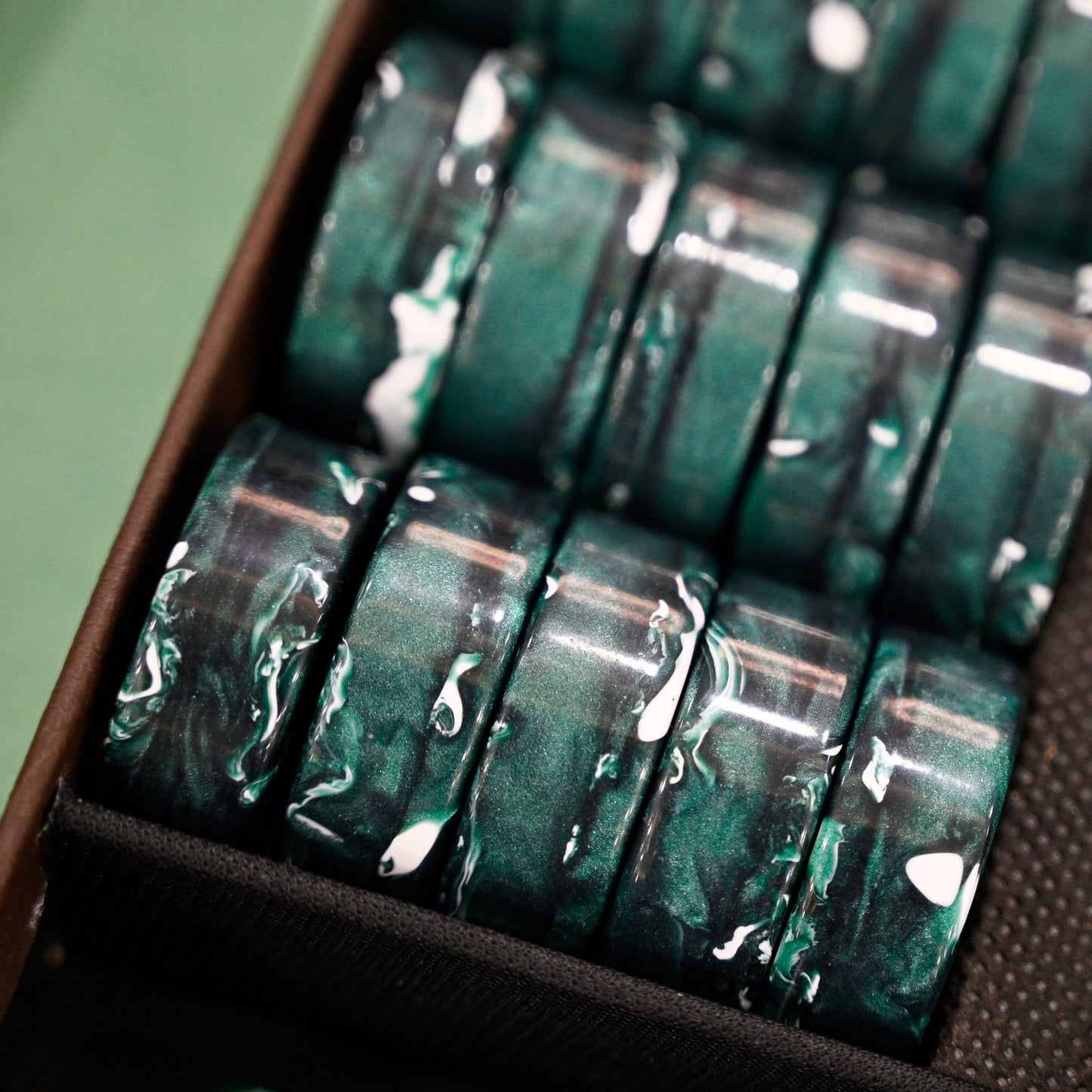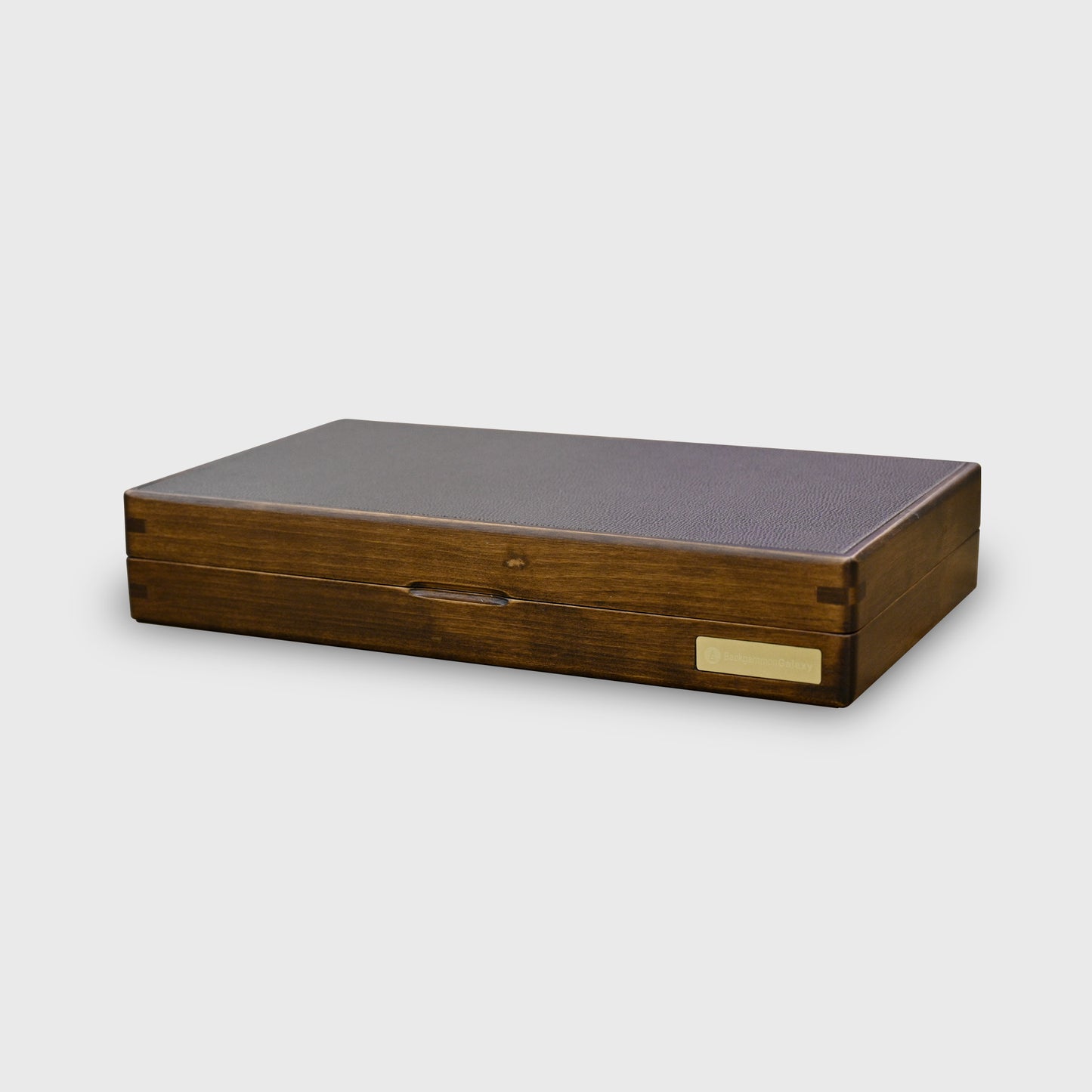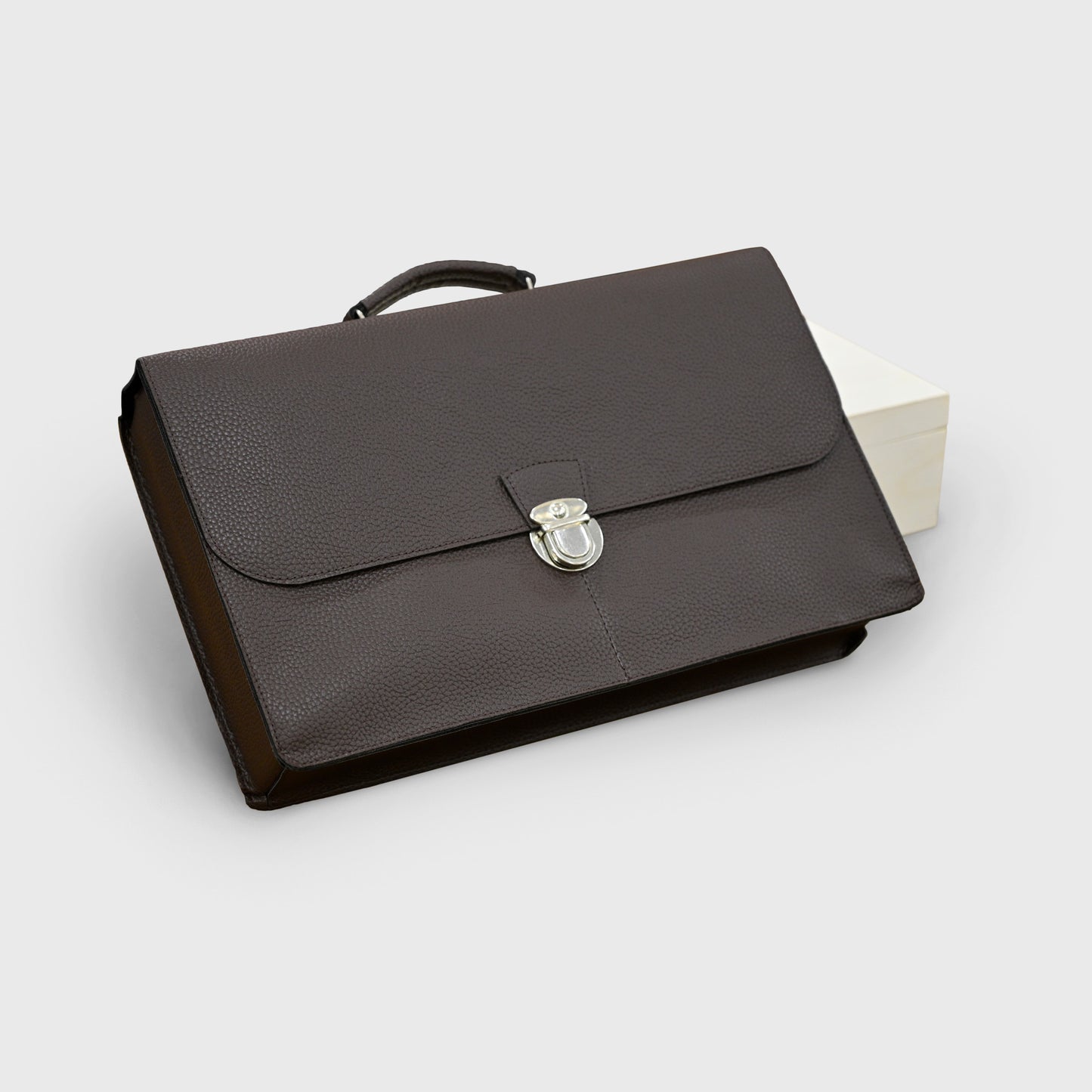 Mini Earth Board
Just received my mini earth board after waiting over 3 months.
The good: this board lives up to the hype. Luxury, portability, quality. The board, inlay, cups and checkers are exceptional and the play experience is unmatched. It's a shame these don't come with precision dice. (4*)
The bad: Terrible customer service which does not match the the brand proposition. Waited 3 months to receive, no proactive communication on manufacturing delays, commitments made and then missed repeatedly (2*).
Hopefully they sort out their issues because the board itself is a gem.
Hi Jeff,
Really sorry that we didn't meet your expectation with regards to delivering on your expected timeframe. The board was marked as a pre-order product, and the timeline did slide unfortunately. Next time we have a preorder product we will make sure to make a more conservative estimate.
With regards to precision dice. Those should be shipped seperately as all our boards have precision dice included.
The Mini Earth Board, Luxury Backgammon Travel Set
Mein Mini - Earth ist grade angekommen, Fotos kann ich aber erst nächste Woche knipsen.
Auf den ersten Blick ist das Holz sehr ordendlich verarbeitet, die einzelnen Seiten sind sogar noch mit dem Nachbarn verzapft, außer der mit dem Logo.
Die Checker finde ich persönlich sehr schön, besonders die grün marbelierten.
Der Doppler ist Galaxy - Standart, habe aber noch einen schöneren, grün mit goldenen Inlays, marbeld.
Dice Cups dachte ich vorher zu tauschen, jetzt real mag ich sie doch 🙂 (innen auch mit Stoff gedämpft).
Satz kleine Präzis habe ich noch, die beigelegten passen von der Farbe und Größe perfekt!
Den Sidetray nehme ich dann zum hochstellen der Uhr und als Ablage für den gegebenen Doppler.
Die ersten 15 Minuten kam mir das Brett doch etwas klein vor,und ich dachte- "vielleicht doch besser das Earth??" jJetzt empfinde ich es als "super für meine Zwecke".
Die Tasche passt wie eine zweite Haut, Tragegurt ist auch noch dabei.
Ein Galaxy Scoreboard ist auch im Lieferumfang enthalten.
Der Style der Tasche gefällt mir extrem gut, sicherlich Geschmackssache. Hat iwie den Charme eines Schultornisters der 60ziger Jahre. Der Ranzen hat vorne auch noch zwei kleine Taschen.
Alles war super verpackt: Karton, silberne Folie, Holzkasten. Im Holzkasten befand sich das Brett in der Tasche, nochmals umhüllt von einem Tuchsack.
Fazit: Ich denke, ich habe da für mich persönlich nix falsch gemacht:
Ich suchte ein kleineres, mobiles Brett für zu Fuß, Bus und Bahn.
Verarbeitung und Style erfüllen absolut meinen Anspruch und Geschmack!!!
Review for German customers ;)
Long story short:
Fits my personal needs and taste perfect! Craftsmanship and design are outstanding at a first glance.
So i'll play this little piece of art for a while and might add some additional comments /experience.
Next time in english - I promise!
Ciao Stephan.
Same size as adventure board
This is a very nice board. I was a bit mislead by the title "mini earth board" though. That sounded like it was smaller than the adventure board I already owned. That was not the case. They are pretty much the same size. I should have compared the exact sizes I guess. But both are very nice and the adventure board I have is Neptune blue with jet black case. The oak of this board is very beautiful. The checkers and dice cups are great too. I'm keeping both.