Regular price
Sale price
$39.00 USD
Unit price
per
Sale
Sold out


Dock it & Rock it
The Tempest game clock is an impeccable redesign of the traditional game clock.
Effortlessly insert your phone into the platform and change players by pushing the platform down on either side - your phone's built-in gyroscope will accurately detect the rocking action.
On your phone screen, you will see feedback displaying the current player, delay, and timebank – all the essential information, perfectly laid out.
Easier than ever to adjust settings
Every player knows how challenging it can be to set a traditional game clock. You typically have to rely on a blinking display and a few plastic buttons – not the most user-friendly experience.
The Tempest clock simplifies this process like never before. You can effortlessly switch between games and set your delay and timebank with a flick of a finger.
Tempest Partners with Backgammon Galaxy
Backgammon Galaxy has partnered with Tempest as subject matter experts for the backgammon segment of the app and device. The clocks sold from Backgammon Galaxy come in a special box with co-branding.
Classic or Deluxe?
Both variations of the clock come in an exquisite package. The materials and finish will not disappoint. The Deluxe clock features a walnut finish that complements wooden backgammon boards perfectly.
Does it fit my phone?
Check the compatibility list here
View full details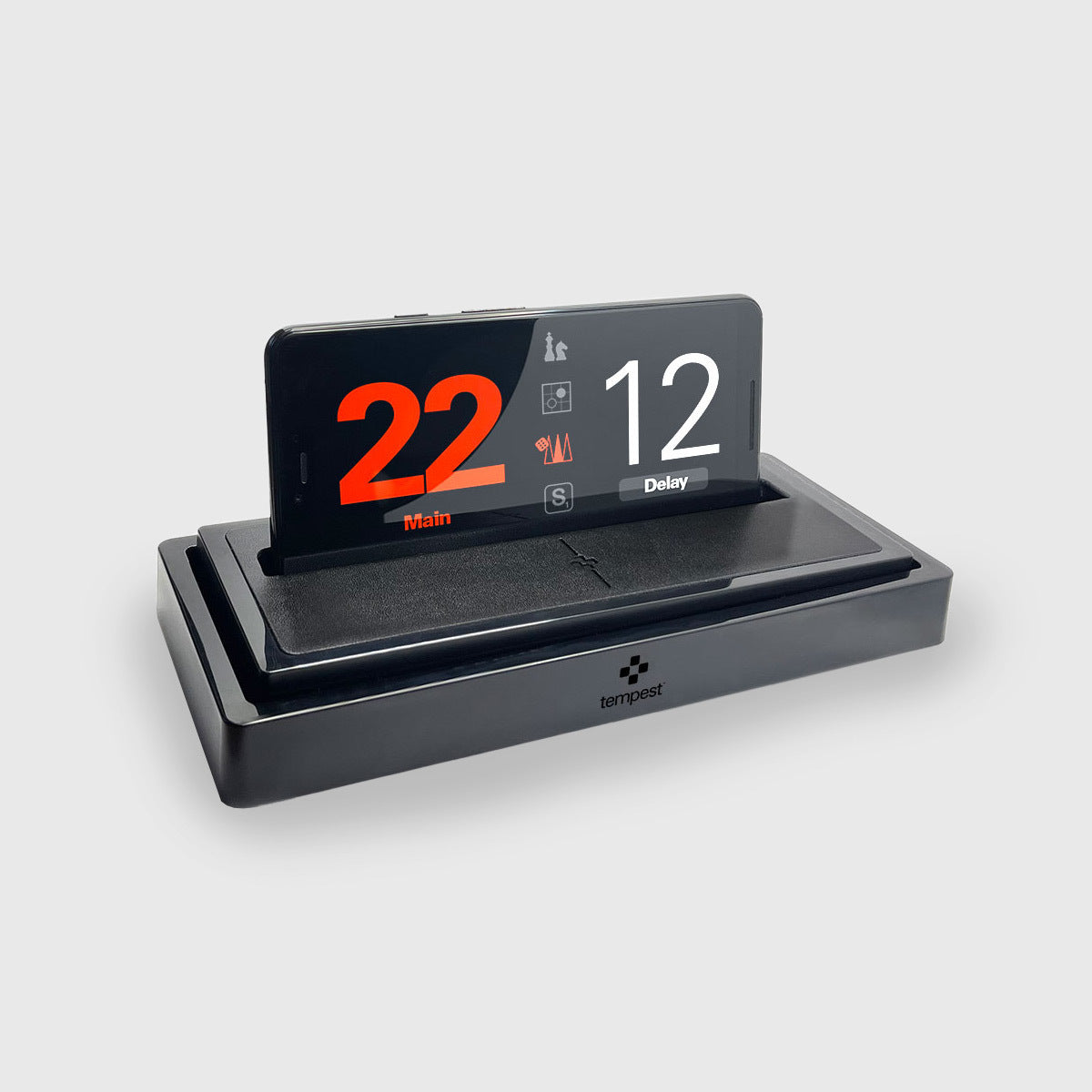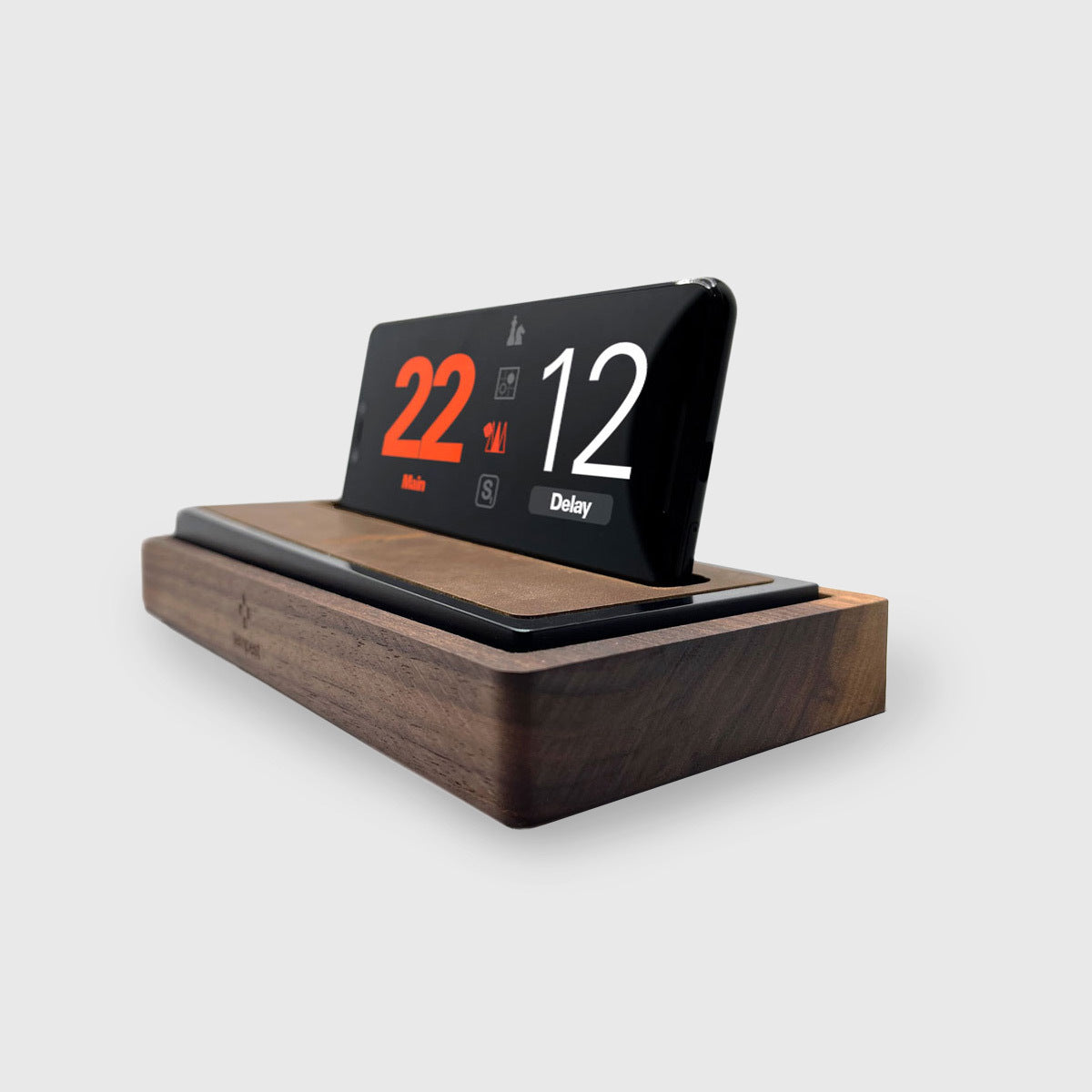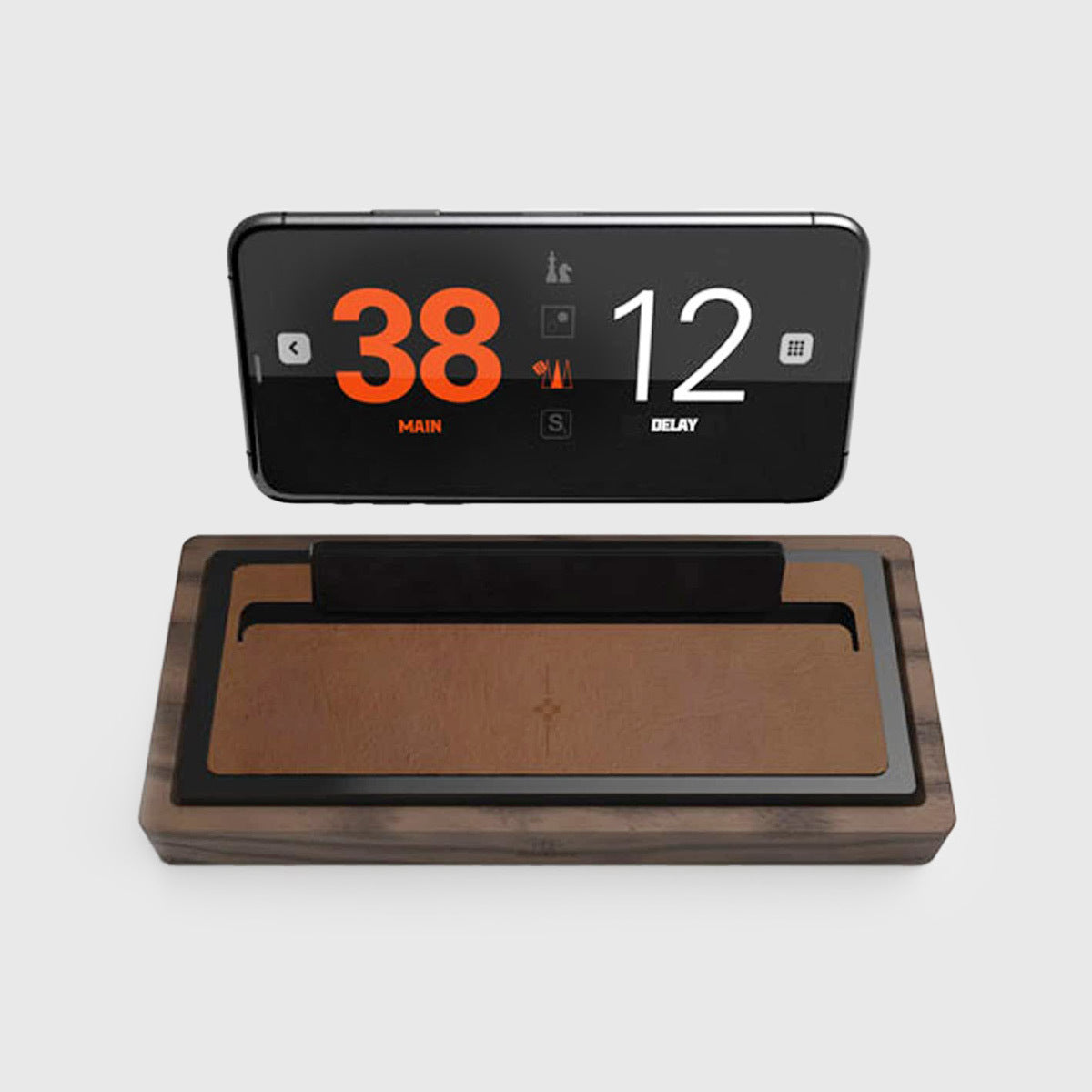 Tempest Clock
Perfect for travel or anytime. I have an android phone and it works great.
It's about time!
The tempest game clock is a great user-friendly device that uses your smartphone as the clock display. It also is flat enough to put in your backgammon case during transport. When it comes to gaming, timing is everything and you'll definitely enjoy your time using this clock!
Easy and Fun
My son and I have been playing with the Tempest game clock for several days now. It's very easy to set up and so much fun. And the deluxe version goes quite well with my Talat FM gammon board. Love it!
Tempest Clock
Excellent concept and easy to use. A great piece of kit.