Regular price
Sale price
$89.00 USD
Unit price
per
Sale
Sold out
Shipping, Customs & VAT

Ships from Germany. Customs and duty may apply.
E-book bundle deal: 40 USD OFF at checkout
Take a backgammon masterclass from the masters!
In 2021, Supergrandmaster Mochy and Grandmaster Marc Olsen ran a four-part lecture series as part of the Ultimate Backgammon Championship in Marbella. Their seminars were attended by some of the leading players in the backgammon community and covered the most important and difficult aspects of the game.
Drawing from this material, and in a world-first from Supergrandmaster Mochy, the two authors present their most detailed work to date, outlined in over 400 pages of expert thinking.
Experience the Lectures in Print Form
Every lecture was fastidiously transcribed, including audience questions and the conversations that ensued. What results is akin to a full backgammon curriculum, designed around the needs of real people – intermediates and experts alike - and the difficulties they typically face in real world scenarios.
Backgammon literature often focuses on arcane and complex positions. These are the ones the community enjoys agonizing over, but they seldom appear in actual game play. More equity is thrown away in the mishandling of cubes and checkers in common positions than in the esoteric ones, simply because they occur more frequently. In Backgammon Masterclass, Marc & Mochy emphasize the importance of thinking deeply about more normal positions.
Order out of Chaos
Backgammon is necessarily complex, and at times can seem chaotic and impenetrable. But everything can be understood with reference to simple concepts. In four clearly delineated chapters, Mochy and Marc guide you through some of the most notoriously complex components of backgammon, rendered simple with easy-to-understand descriptions. Every position is analyzed in depth, broken down from both a tactical and strategic point-of-view, on the belief that in order to understand the whole you must understand the sum of its parts.
The authors share their philosophies and easy-to-detect patterns of the game in order to make order of the chaos and guide you to understand strategy in a simpler, yet deeper way.
Inside these pages you will learn:
Strategic Visualization: how to leverage pattern recognition to quickly understand game plans in opening positions
Backgame Strategy: how to handle the paradoxical checker play and cube action that occur in difficult backgame formations
Game Plan Dynamics: how to analyze the characteristics of each game plan and respond strategically
Cube Action in Undefined Positions: how to master the cube in ambiguous middle game positions
You will also find:
Over 200 problems positions, each meticulously analyzed
Detailed explanations of equity, volatility, timing, purity, prime value and many other vital concepts
Real world examples from live matches, faced by Marc & Mochy
Personal anecdotes describing their thought processes in critical game junctures
Several new techniques you can take immediately into your next game
And much more!
A New Language of Backgammon
With academic precision, Mochy and Marc guide you through the nuances of Priming, Blitzing, Racing and Contact positions. The book is brimming with positions, but each chapter goes into detail about the relevant theory before applying it to an example. The result is not just an improved understanding of the positions themselves, but a new bank of theoretical knowledge you can take forward into every game. It's a new language of backgammon.
With well-paced descriptions, Marc & Mochy equip you with a vernacular that will immediately improve your gameplay. You will learn new ways to describe Blitzes, new terminology to distinguish front positions from back positions, and better ways to articulate concepts like Prime Value, Racing Efficiency, and many more.
This book is aimed at elevating the game play of seasoned players. If you're an intermediate looking to get from a PR 9 to a PR 4, jump into the Masterclass and let Marc & Mochy take you back to school!


View full details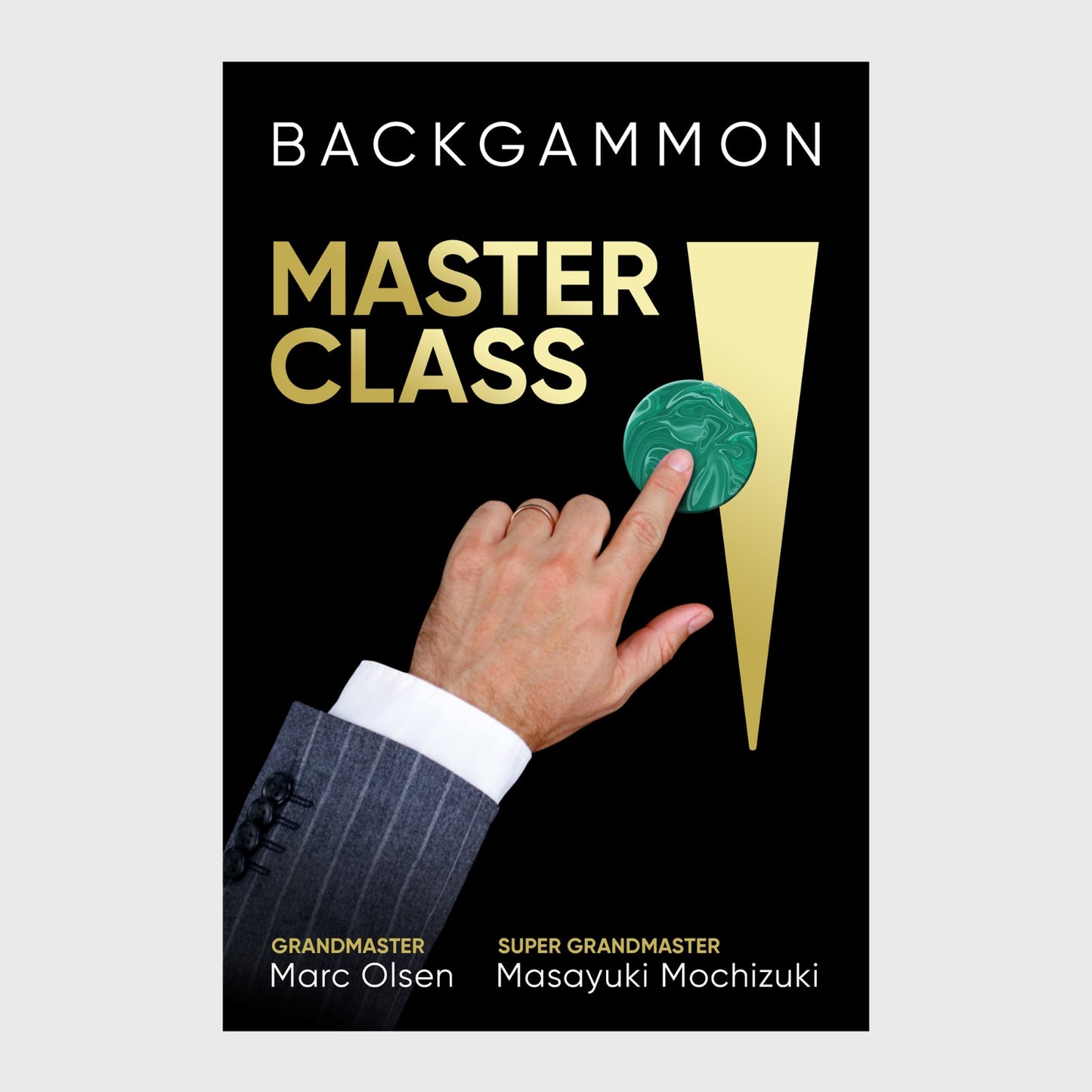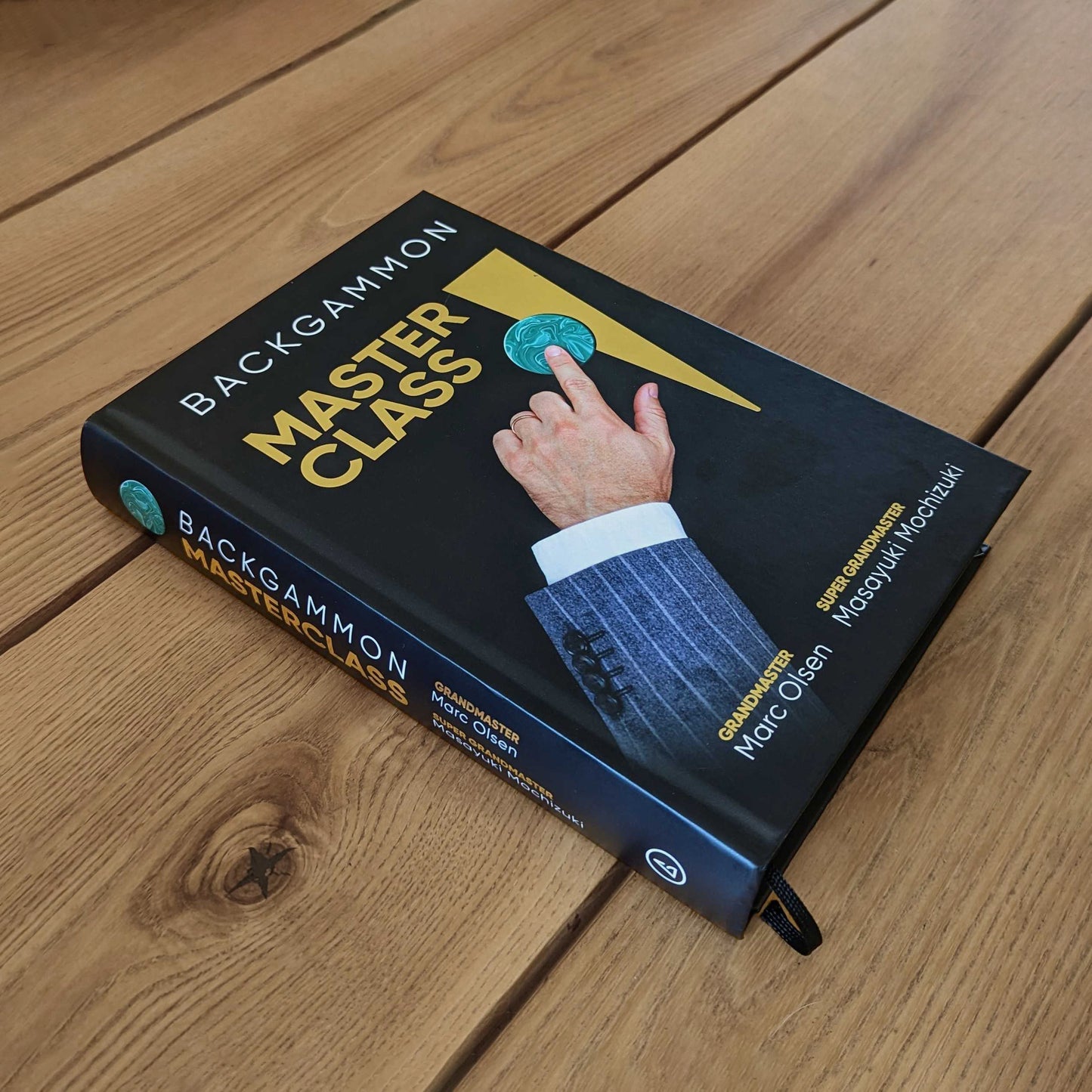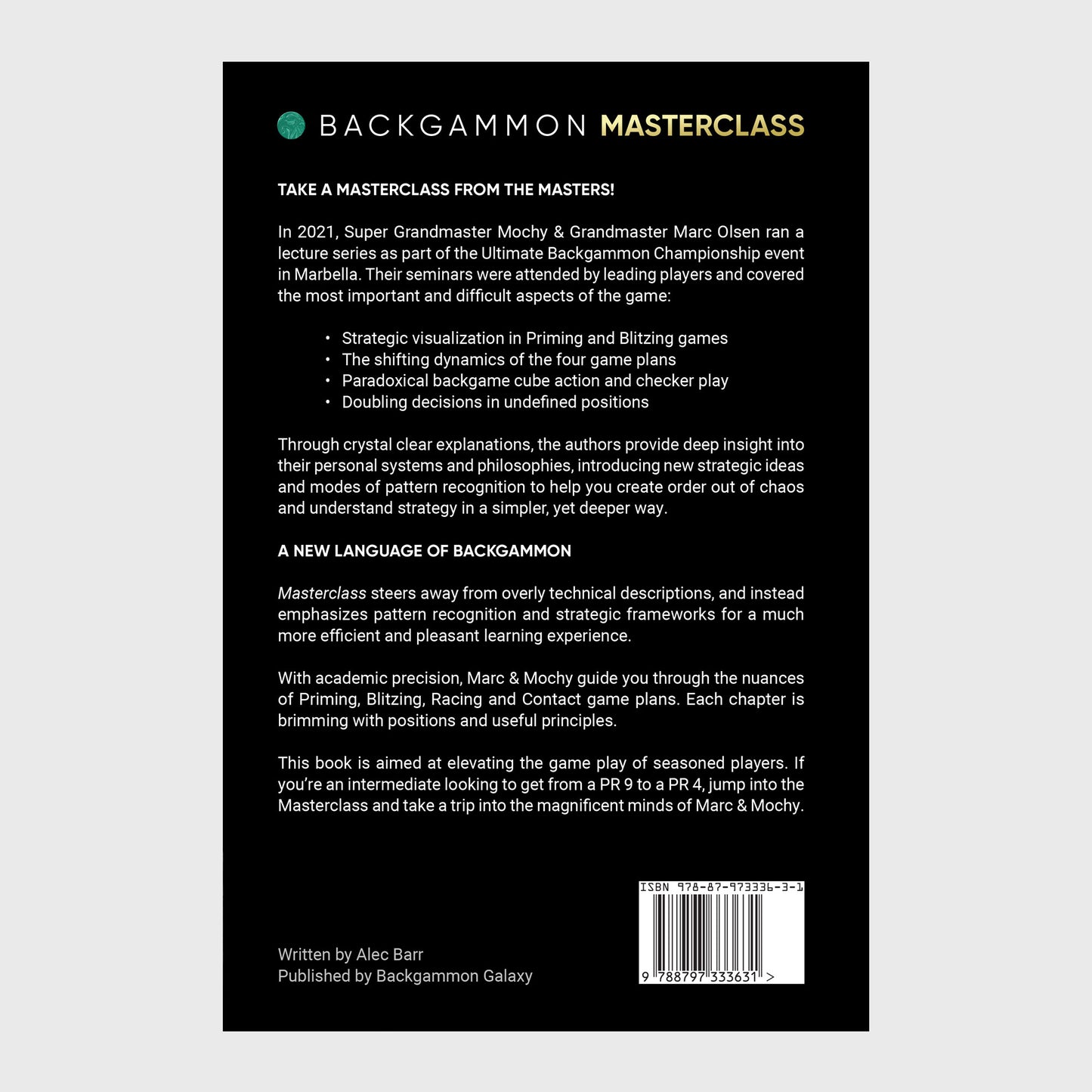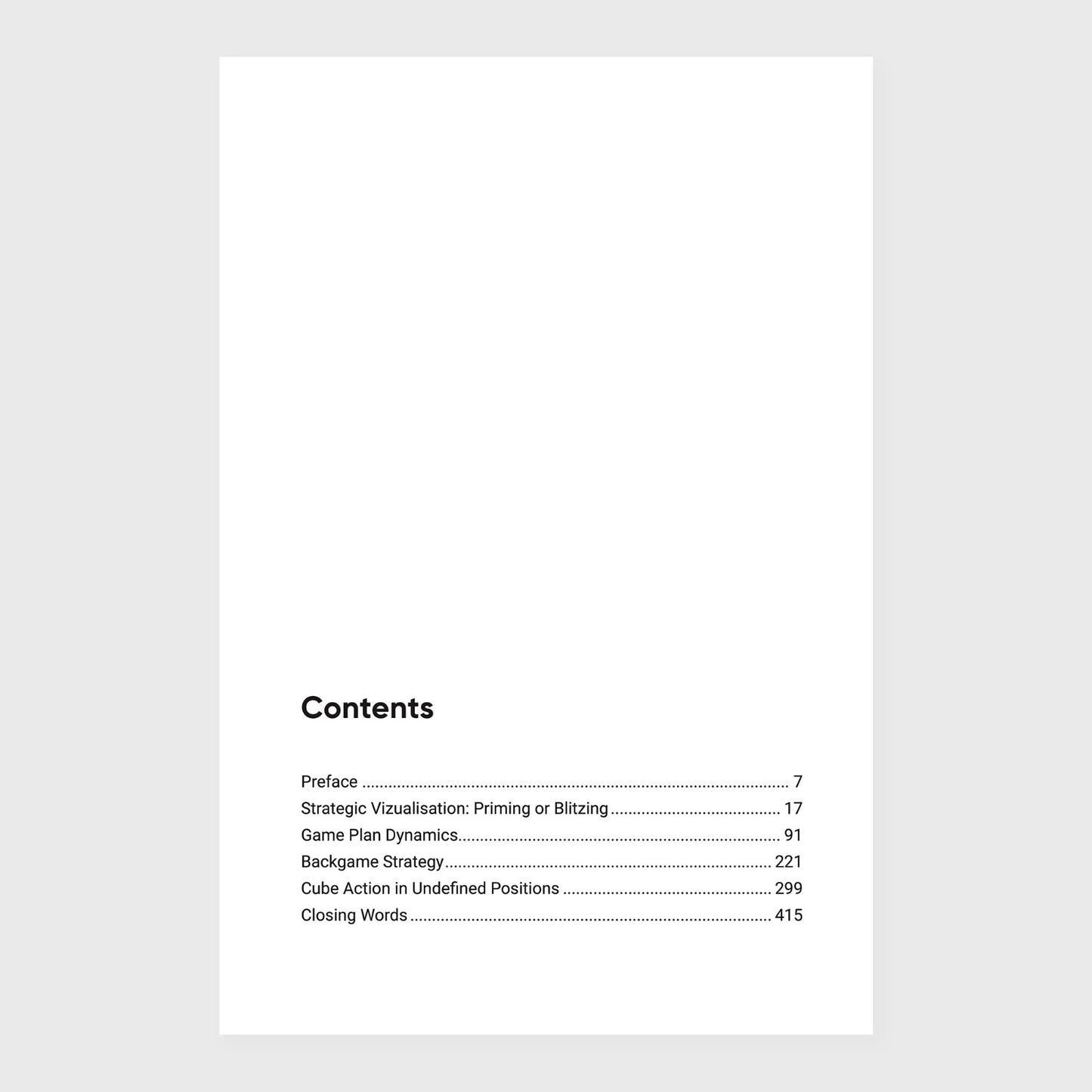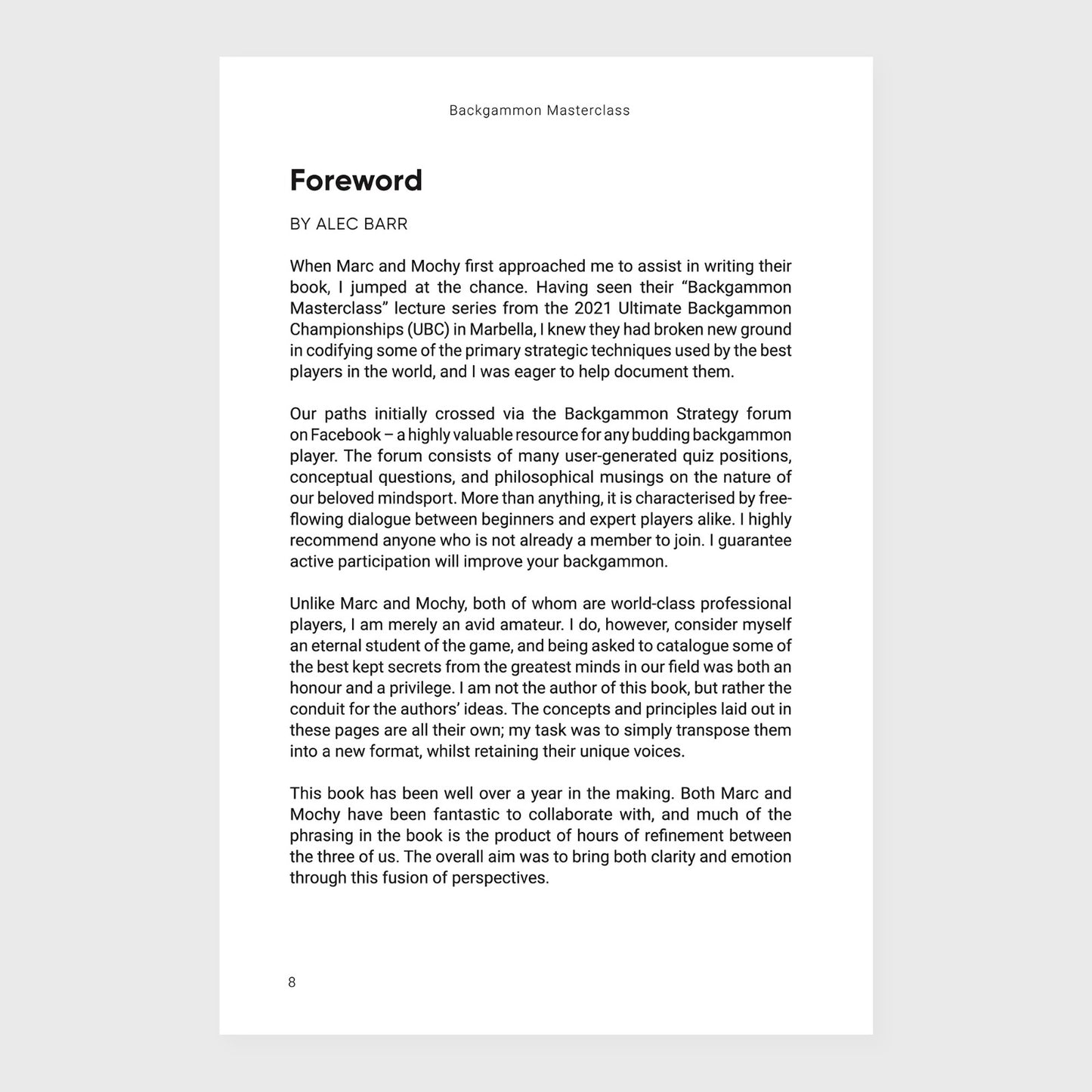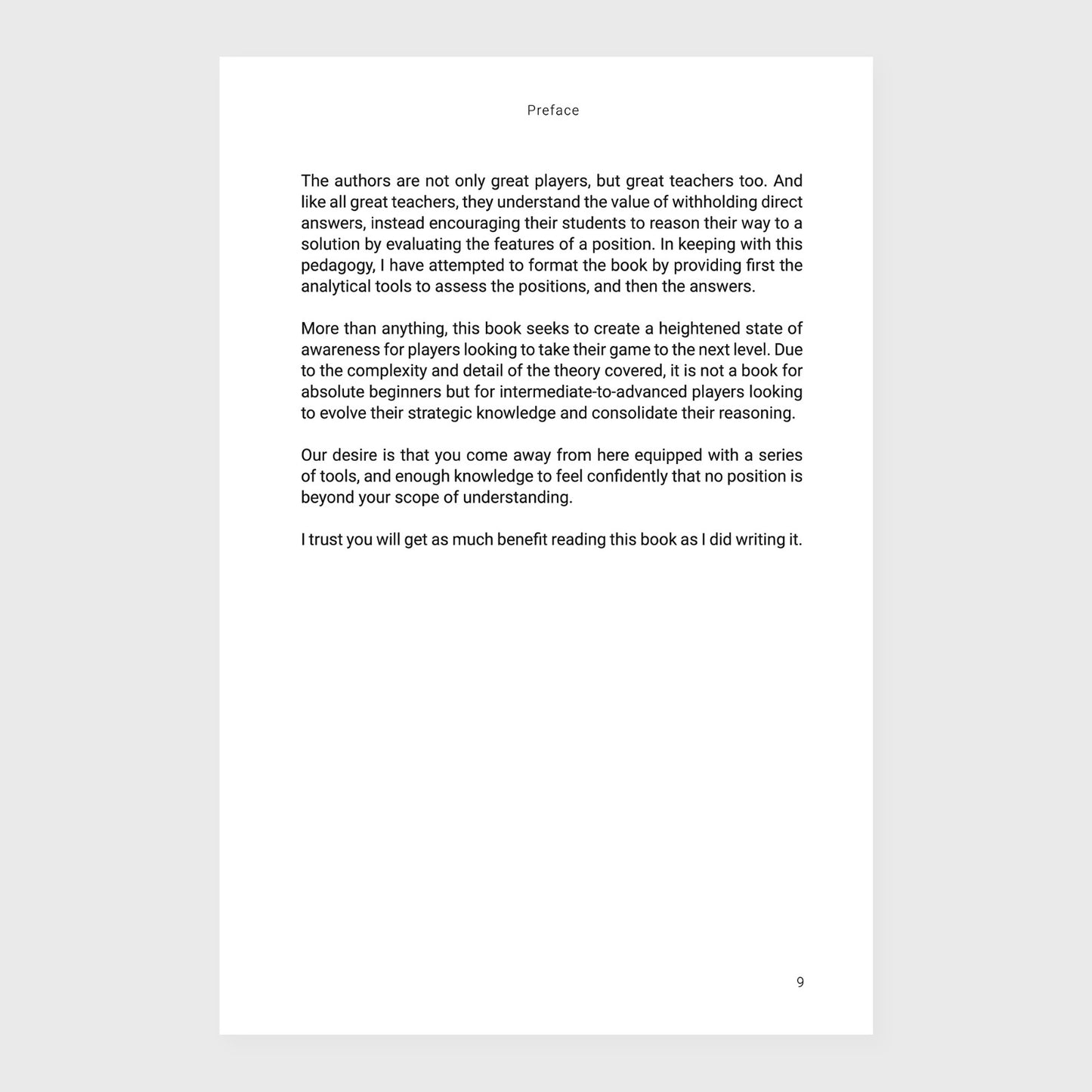 Backgammon Masterclass, by Marc Olsen & Masayuki Mochizuki, Hard- or Softcover
Game Changer
Not done yet, up to page 309... The more I read the more I realize how little I know about the game! Can't wait to use what I'm learning playing in Chouettes...
"The books a game changer for intermediate players"...Everyone knows how "great" Mochy is, Marc is brilliant as well...I hope they collaborate on more books together!
Backgammon Masterclass, by Marc Olsen & Masayuki Mochizuki, Hard- or Softcover
Backgammon Masterclass, by Marc Olsen & Masayuki Mochizuki, Hard- or Softcover
Backgammon Masterclass, by Marc Olsen & Masayuki Mochizuki, Hard- or Softcover